Raju the elephant was saved after half a century which saw him held in chains, beaten, abused and living on handouts from passing tourists.
Day after day he was forced to hold out his trunk, begging for a few coins and was often left so hungry he'd eat plastic and paper to fill his empty stomach.
Scroll down for a gallery of Raju's moving story in pictures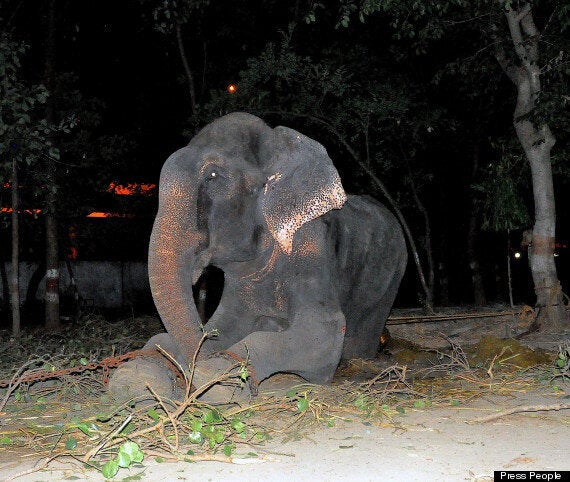 Raju was rescued this year after spending half a decade in shackles
In July North London-based charity Wildlife SOS stepped in to save Raju, rescuing him from his abusive captors in the dead of night in an act that seemed to prompt great tears to roll down the beast's face.
After a tense wait, the courts have decided Raju will stay with his rescuers.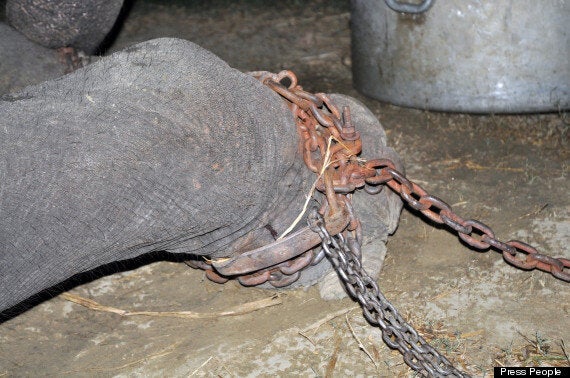 The elephant had been kept in shackles for the entirety of his life
"This is a huge victory, not only for Raju, but for every elephant suffering in pain silently.
"Elephants are majestic, intelligent animals, who are proven to grieve and feel emotion – so for an elephant to suffer for 50 years in chains, as Raju has, is truly barbaric."
Satyanarayan explained the case was won after Wildlife SOS lawyers argued an elephant cannot be owned by someone under Indian law as they are all owned by the Government.
He added Raju has now joined the charity's herd of rescued Indian elephants.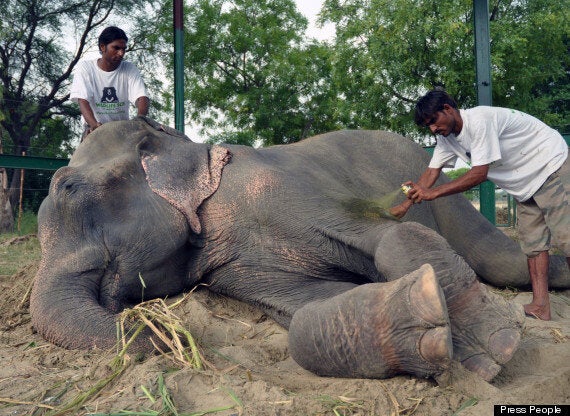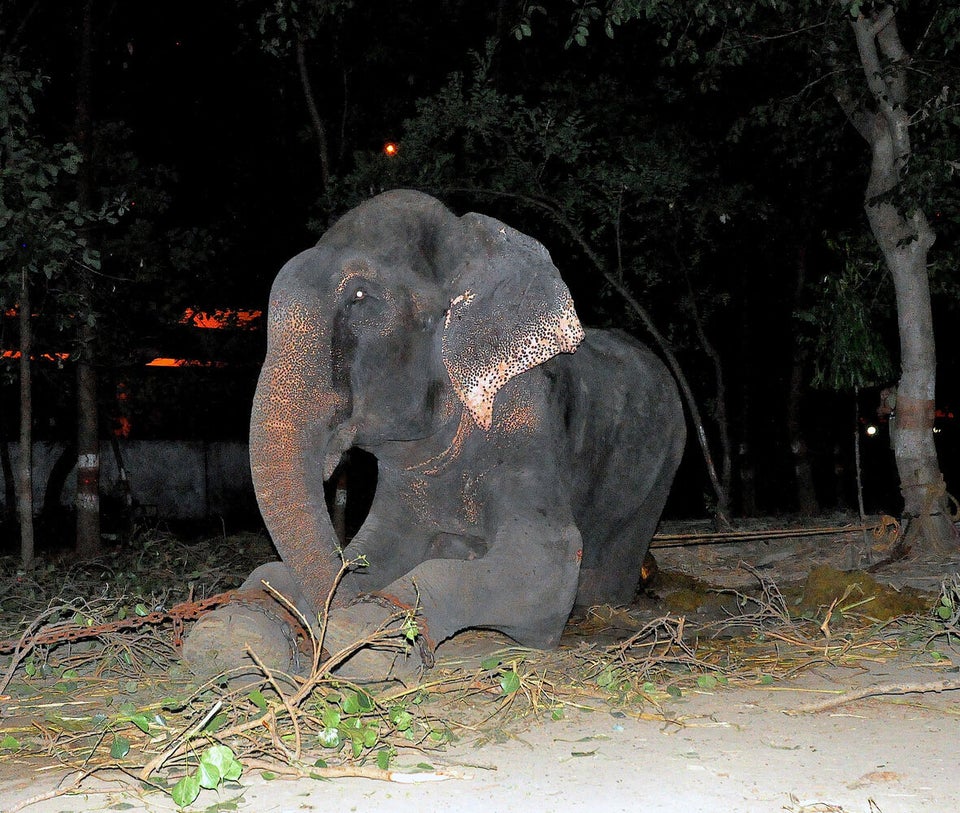 Raju the elephant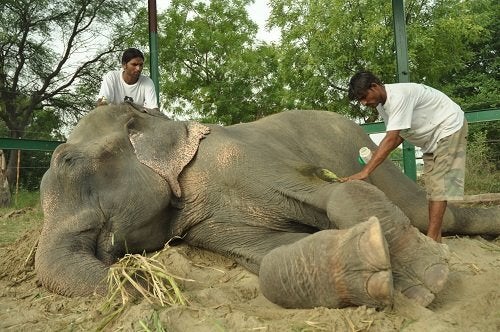 Raju's recovery
Popular in the Community