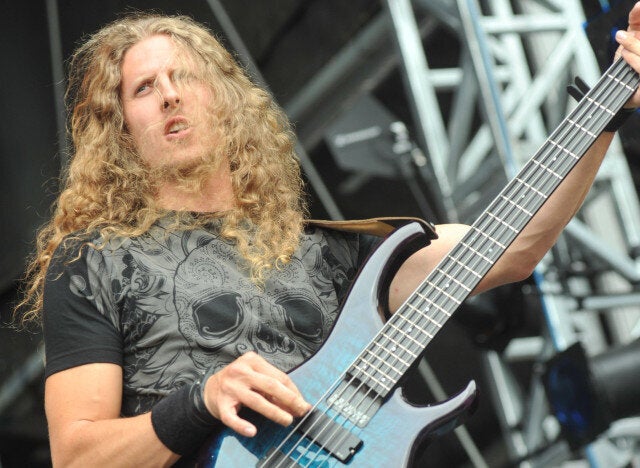 Otto Schimmelpenninck, bassist for Dutch symphonic metal band Delain, was struck in the groin by a streamer cannon leaving him bleeding and nearly unconscious.
Footage from the gig at Birmingham's O2 Academy on 26 November (The cannon fire at 3:29 is purportedly the one that caused the injury)
Schimmelpenninck's scrotum reportedly more than tripled in size, unsurprisingly prompting a trip to A&E.
At the hospital, doctors drained a full pint of blood from his swollen sack.
In a Facebook post, the bass player told his fans: "Although pain was pretty bad right away, I was merely pissed off at myself for not paying attention. During the next song, pain got worse though, and I had the feeling I was bleeding. Pretty soon pain got to the point where I could barely stay conscious anymore, but for some reason I did manage to finish the show and even squeeze out some grunts!"
If you're crossing your legs in faux-pain write now, we can relate.