PAN Studio share five pieces of design that have influenced their work.
These games offer a compelling mechanic with the fringe benefit of education about world history and scientific principles, contrasting nicely with the change-led "gamification" trend.
Faster Than Light is a beautiful and immersing, rogue-like, resource management space game.
3) Shadow of the Colossus
A game that involves the scaling and killing of great walking monuments before seeing them die. It mainlines the boss battle video game trope and questions the binary nature of its morality.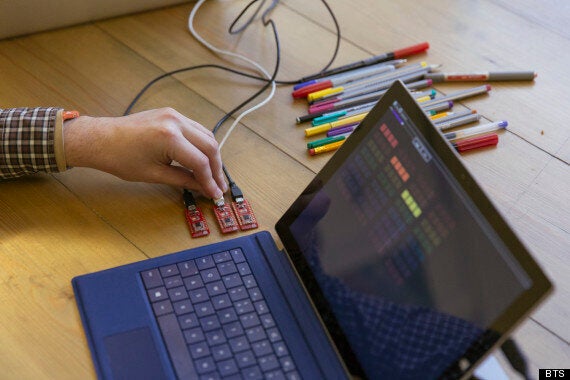 Innovation in action at Pan Studio
An initiative that gives local residents the opportunity to close their streets so that children can play. We really like this simple way of changing the ownership of places by completely altering their function.
Legible London is an easy to use signage system with a great design process. It's a brilliant example of putting user experience first and creating real change on a number of levels: from reducing congestion, to allowing small-scale deployment.
Ditto Press' Ben Freeman reveals the five books that changed everything for him.
1) Page Sucker: Numero Un ; Skull.jpg by Ludovic Burel
This is one of the earliest examples I ever saw of the meta-publishing phenomena that blew up in the last few years. It's 208 printed pages of google searches for the word 'skull', and you could download it to Print On Demand. I bought a hard copy for £4.99 in 2002 (because I like skulls) and it's only recently that I realised how prescient the idea was.
2) The New Thought Police by Tammy Bruce
A Fox News wingnut talking about free speech, political correctness and hate crime. I have a fairly libertarian belief system and while I don't 100% agree with everything in this book (and I guess that's the point?), it discusses well known events in the history of free speech politics in a refreshing and unapologetic way. These are things we've thought about a lot at Ditto and are reflected in several of the projects we've worked on and the way we engage with content.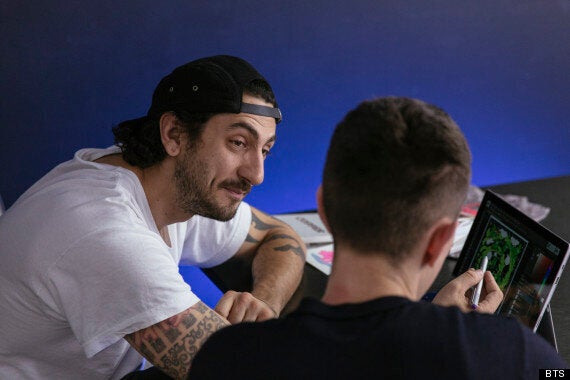 Ben Freeman works though ideas at Ditto Press
The RE/Search books were a series about various aspects of subculture including industrial music, modern primitivism and zines. 'Pranks' is a compendium of devious deeds by people like Boyd Rice, John Waters and Timothy Leary way before the term 'trolling' existed; to my mind there's nothing more noble than the imaginative wind-up.
4) Anything by James Thurber
Thurber wrote books like the White Deer, as well as being a journalist and cartoonist. I grew up in love with his sense of humour and his way with descriptions; he'd tell stories like those of his grandmother who "lived the latter years of her life in the horrible suspicion that electricity was dripping invisibly all over the house. It leaked out of empty sockets if the wall switch had been left on."
5) Up In The Old Hotel by Joseph Mitchell
Joseph Mitchell was an American journalist who wrote for the New Yorker. This book is a collection of his best stories and is well worth reading if you want to know what journalism can aspire to. He spent real time getting to know his stories and the characters at the centre of them, they are never brief but never indulgent. I love documentary in all of its forms (we work
with a lot of documentary photographers and so forth) and this is as close to the source as you can get.
Studio Swine tell us about their five favourite pieces of vernacular design.
1) Alex - My favourite vernacular design is a set of weighing scales made in the Juancheng Hair market. We filmed the man making them in our Hair Highway film and I brought a few pairs to take home. People carry their own scales in the hair market to make sure they are getting what they are paying for. They are made of some kind of hardwood with small brass pins to indicate the measurements. The really clever thing about them is they measure weight in grams one side, but if you flip the scales over and use another hook to hang them they also weigh heavier items in kilograms.
2) Azusa - My favourite piece of vernacular design is a Japanese brush made entirely from a thin natural fibre rope 0.5 cm wide. It has been arranged and knotted to form a very functional and very beautiful brush 25cm high by 12cm wide. It is so satisfying for a design to be made entirely in one knot, in contrast to most brushes that are industrially manufactured using three different types of plastic.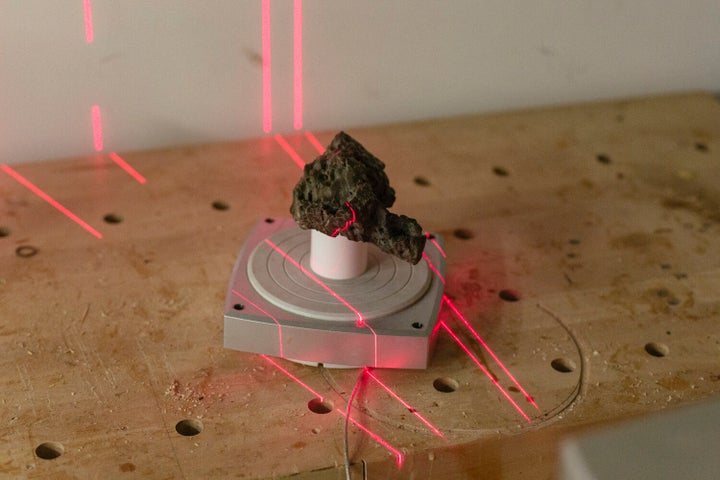 Bringing ideas to life at Studio Swine
3) Folding shopping trolley in Sao Paulo is made from metal offcuts, the back panel shows the stamped out shapes of bottle openers which makes a pleasing connection to the cans of food they often carry.
4) Whilst plastic products from China increasingly flood the Brazilian market there are still locally made products that can compete with the economics of mass production. We saw a broom made with fallen palm fronds in the Parque do Ibirapuera where it is used.
5) Another improvised design we like is a mobile, street-sharpening device made from a converted bicycle. The knife sharpener travels around restaurants and peddles his bike to sharpen knives on the street.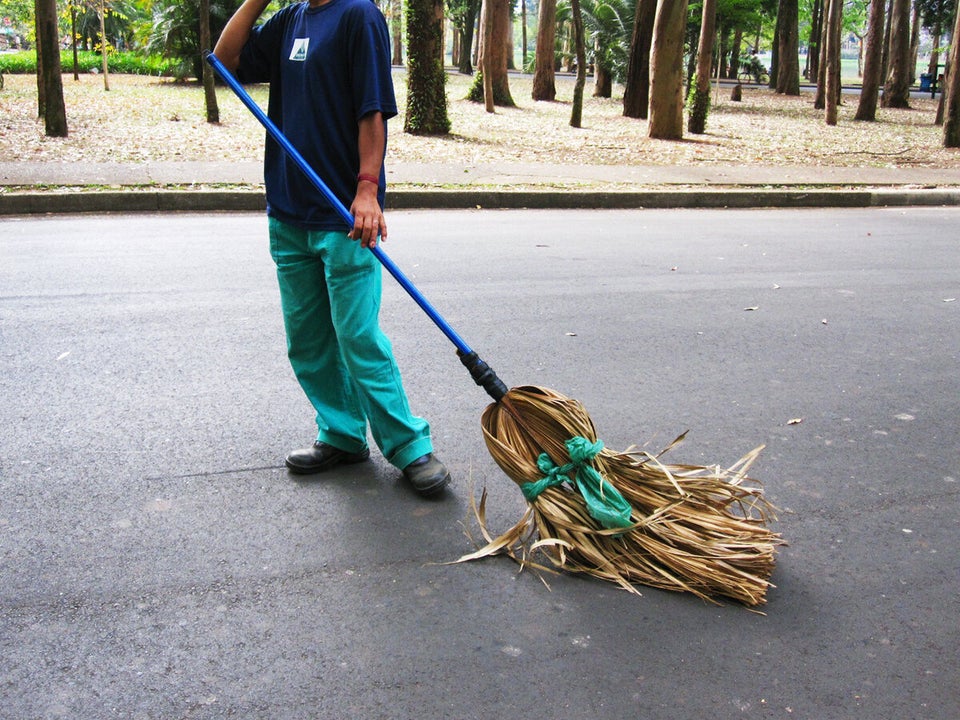 Studio Swine's Favourite Pieces Of Brazilian Vernacular Design