Whether you're going the whole hog and hibernating indoors from December 24, or simply decorating your flat for the first time, it feels a bit like passing your driving test. Bloomin' amazing.
Suddenly those winter wonderland high-street displays take on new meaning.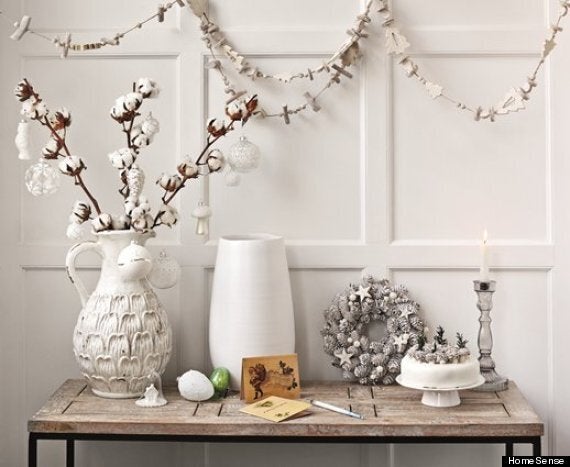 You buy small baskets and fill them with baubles. Your partner finds you hanging off the sofa attempting to hang fairy lights artistically over a clip-frame. And when you see a make-it-yourself Christmas cake set in a local supermarket, well, the gloves are off.
The key to making your first Christmas a success is to focus on the superficial. Yes, you read that correctly. Nothing about Christmas planning is profound.
(Don't worry: the emotions will come later, after a particularly intense mulled wine and Pictionary session).
While you might think your mum and dad are actual Christmas geniuses. In fact, it's all showmanship. And a strategic trip to HomeSense.
With a beautiful and unique selection of one-off homewares to help you decorate your tree, serve up your Christmas feast and make the first Christmas you host a memorable one for all of the right reasons, a trip to your local HomeSense store is a must when it comes to celebrating a grown-up Christmas.
With branded homeware and accessories at up to 60% off the RRP and a range of furnishings to suit a variety of tastes and budgets, HomeSense's selection will help you create the illusion of time and effort without the stress or prohibitive expense. Result!
We're talking flickering lights, easy-access snack food, wall-to-wall decorations, festive tunes and - of course - a massive tree.
Click through our gallery for more ideas!