Theese pictures show the size of a massive fire that is burning in Los Angeles.
Officials say the massive fire in downtown Los Angeles closed down portions of two major freeways.
The city's Fire Department said more than 250 firefighters were battling the blaze early on Monday morning.
The fire could be seen for miles.
The fire was burning a building planned to be a tall residential structure. which is understood to have been unoccupied at the time.
The 101 Freeway was closed in both directions, while the California Highway Patrol said transition lanes between the 110 and 101 freeways were shutdown.
The cause and extent of the fire are still unclear. There were no immediate reports of any injuries or deaths.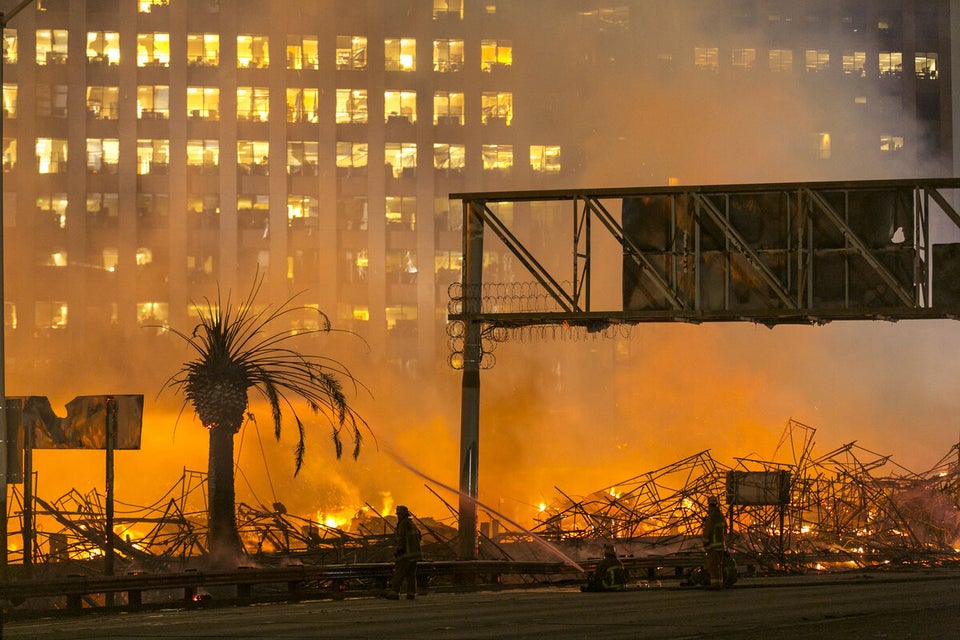 Los Angeles Apartment Fire