If you're at the cinema and you suddenly realise you're in the screen presence of an actor - not necessarily the lead, but somewhere nearby – slow, thoughtful, not often very nice, occasionally charming but slowly sociopathic, always deeply charismatic, using his pale blue eyes to inform but unnerve, the chances are you've just encountered Ben Mendelsohn.
Ben is a massive name in his native Australia, both on film and TV, winning awards early on for 'The Year My Voice Broke' following his rite-of-passge on Ramsay Street. He had his first go at Hollywood in the 1990s but retreated after one thriller, 'Vertical Limit', failed to worry the critics or audiences. This time, however, it looks like he's going to stick.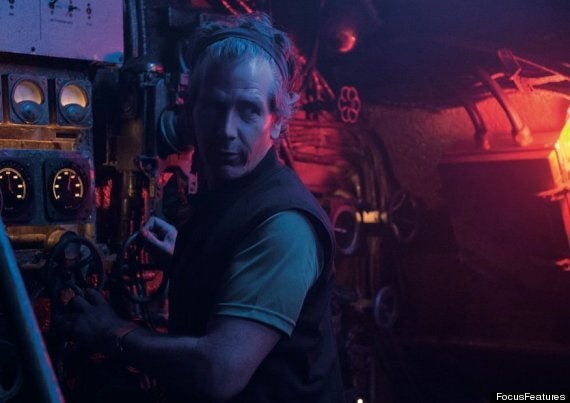 Ben Mendelsohn at work under water in Kevin Macdonald's thriller 'Black Sea'
It was his co-star Jacki Weaver who scored an Oscar nomination for the 2010 Aussie thriller 'Animal Kingdom'. But Ben's depiction of the terrifying, capricious brother Pope was equally compelling, and set him on his way overseas again.
Since then, he's been scooped up as a convincing support in biggies including 'The Dark Knight Rises','Killing Them Softly' and 'The Place Beyond the Pines'. For the last of these, where he played Ryan Gosling's troubled mentor, he was about to remove his two front teeth for the role, before the producer intervened. 'Starred Up' found him in prison attempting to impart life lessons to his son, played by Jack O'Connell. Is there a theme here?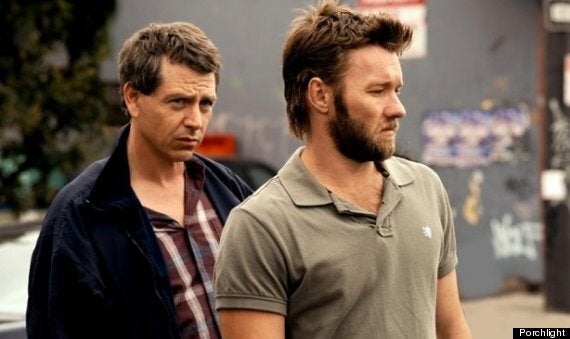 Ben Mendelsohn as the menacing Pope alongside Joel Edgerton in 'Animal Kingdom'
He's no fool, and he doesn't stand on polite ceremony, as many press packers have found out over the years."He told one Guardian reporter earlier this year, "People are never shy about telling you what they fucking think... At the same time, fuck that. Fuck what they think they fucking want or this or that or fucking any of it.". Read the full interview here... ) If he wasn't so talented and committed, his temperament is of the mercurial type that would have been tagged prickly by now. As it is, his hard work has paid off, and what you get instead is someone who says what he means, and vice versa. Consider his recent thoughts on 'Black Sea', an adventure thriller which pitches a bunch of submarine sailors against each other in a deadly hunt to find some gold…
"There is no such thing as the individual, because he doesn't actually exist without the people around him," he starts.
"But… when one is watching something, consuming some type of art, it's a very important story, the sense of one person being able to overcome the other, because it tends to speak to whatever it is that the audience person is going through.
And perhaps with a nod to his own long career that has recently taken such a well-deserved turn, he finishes, "And it's a keep going kind of story, and they are very important."
'Black Sea' is in UK cinemas now. Watch the trailer below...
Popular in the Community