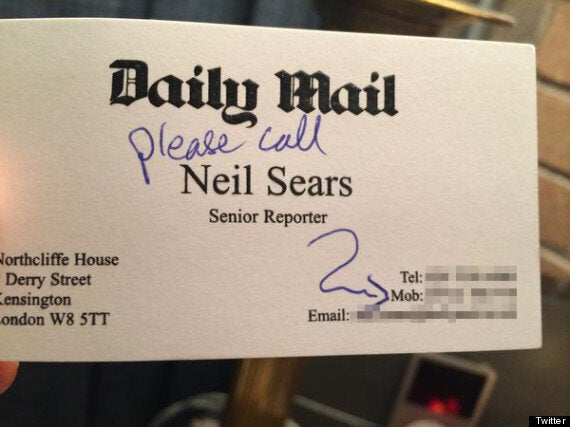 Brand tweeted the details to 8.7 million people
Brand could be banned from Twitter as the tweet violated the social network's policy which forbids users to reveal the confidential information about people without their permission.
"Twitter reserves the right to immediately terminate your account without further notice" if these rules are broken, the platform's guidelines state.
Twitter had not responded to requests for comment at the time of publication, but Brand has one of the highest followings in Britain on the social media site.
But the internet - and the media - are struggling to respond coherently after two of Britain's most divisive powerhouses came up against each other.
There were the pro-Daily Mail tweeters:
Those who appeared to support Brand but were actually having a go at him:
Those who pointed out that one Daily Mail reporter is not the whole Daily Mail:
And others who were simply unable to cope with the dilemma facing them: