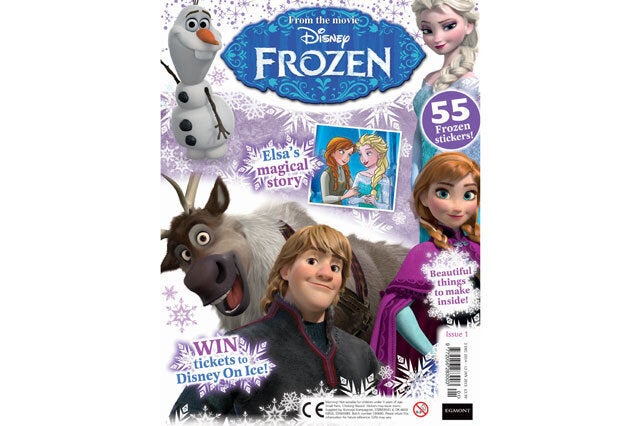 Frozen magazine has been launched in the UK.
The monthly title, celebrating all things Anna and Elsa, has been launched by Egmont Publishing, and each issue will be crammed full of news, interviews, quizzes and all important competitions.
So, what can Frozen fans expect?
According to Egmont, the magazine will include 'brand new stories featuring all the favourite Frozen characters, along with puzzles and quizzes, colouring, competitions and interactive stickers.'
The magazine is £3.99 an issue, but will come with a free gift for your money. Issue one (on sale now) comes with a 'beautiful make-your-own Elsa tiara and a fun Olaf picture frame'.
Will you be buying? A fiver says it sells out...