Activist Malala Yousafzai was awarded her Nobel Peace Prize in Oslo, Norway on Wednesday.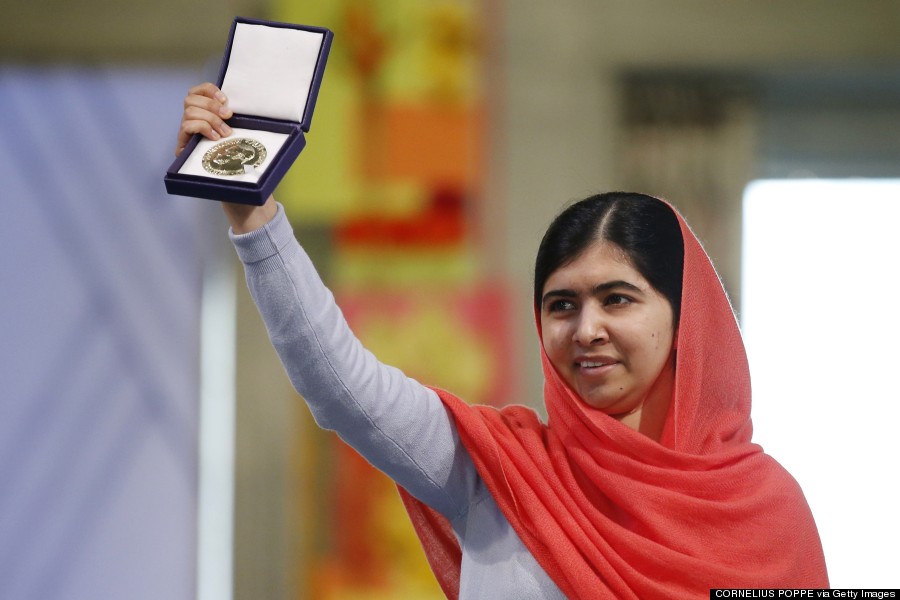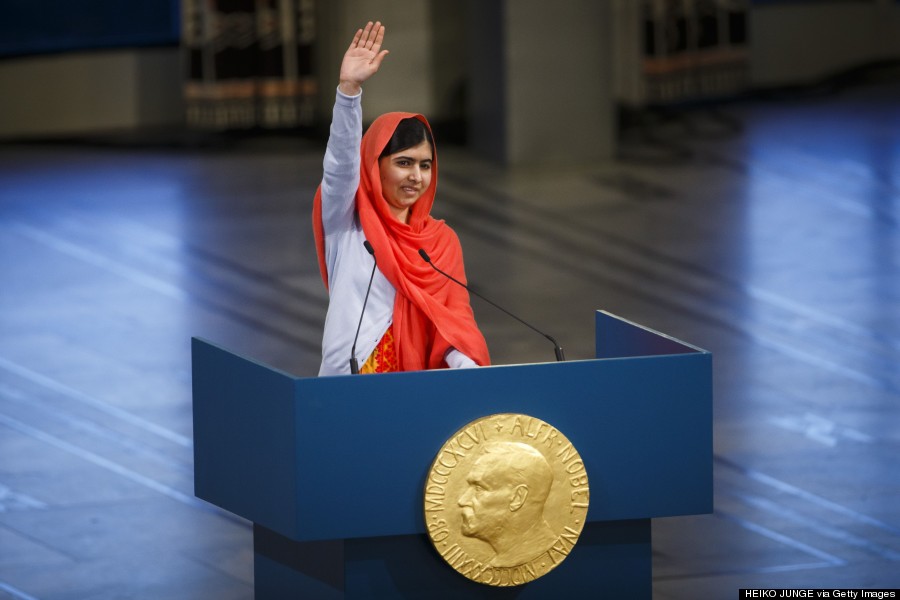 The 17-year-old Taliban attack survivor is the youngest Nobel Prize winner ever, and was collecting her award alongside Indian children's rights activist Kailash Satyarthi.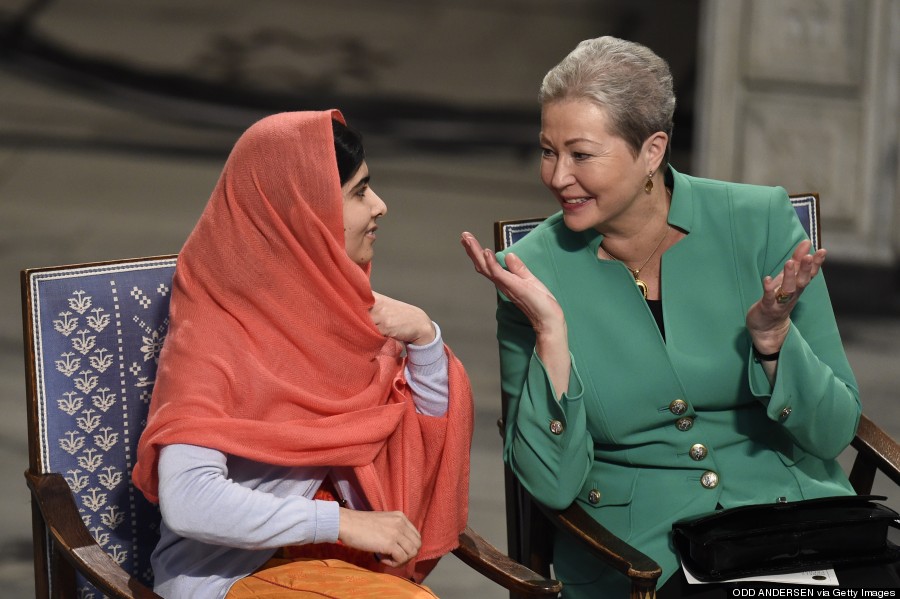 But things took a turn for the Kanye when the ceremony was interrupted by a man waving a Mexican flag.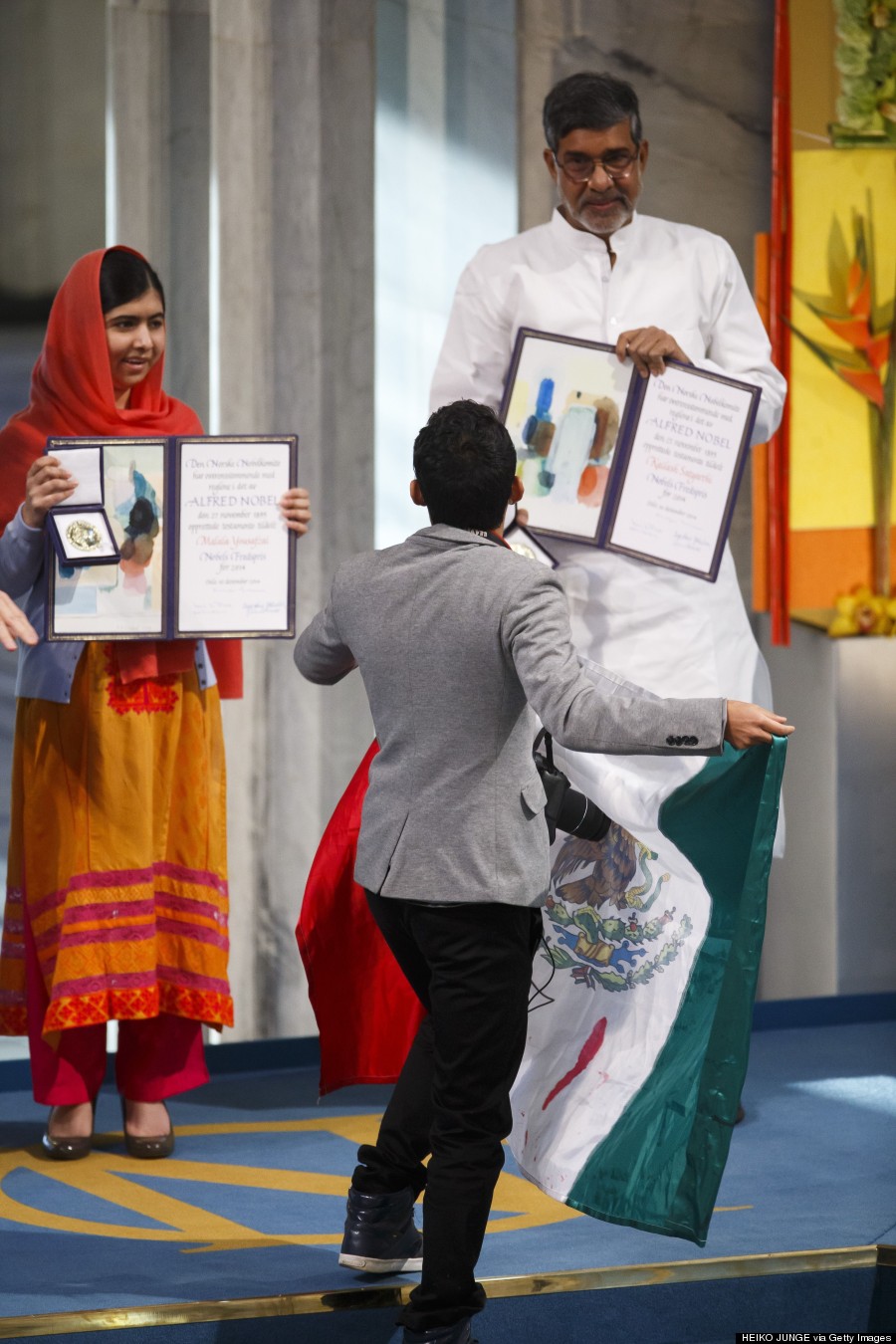 Members of security personnel jumped in to pull the man away and he was later arrested.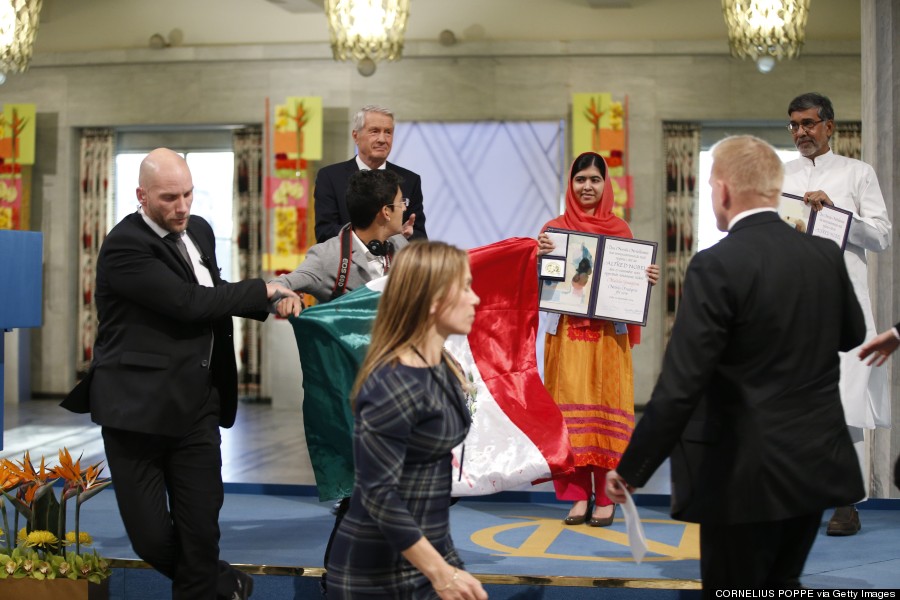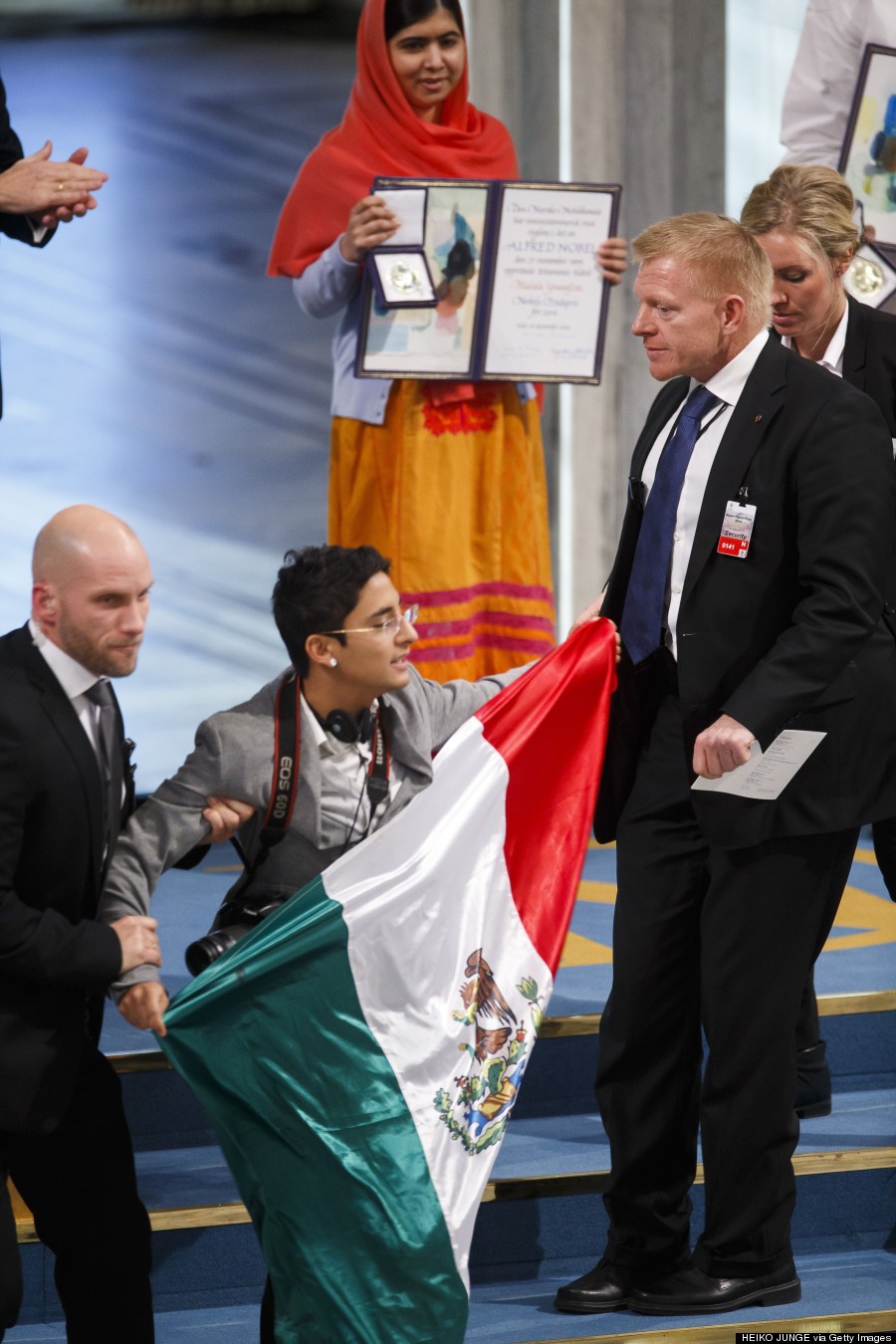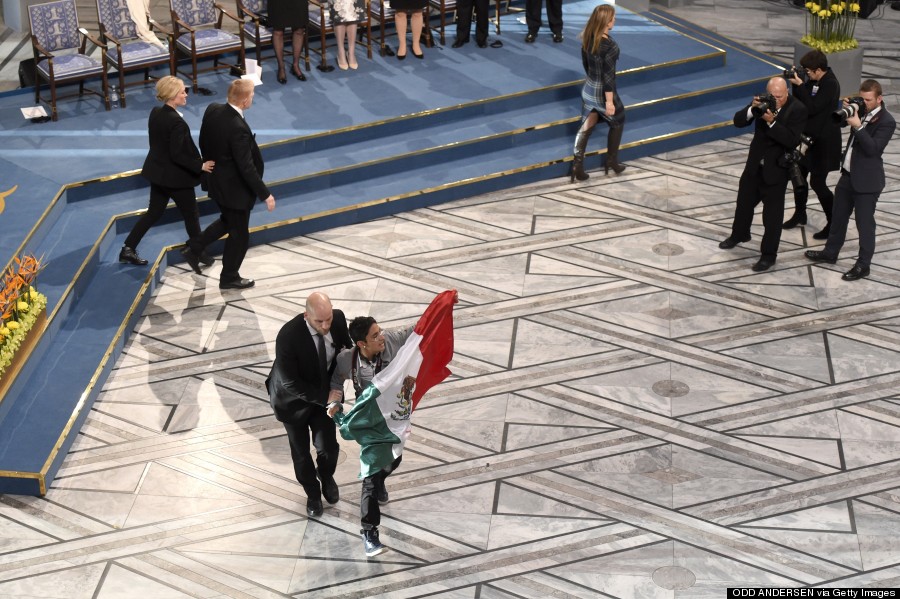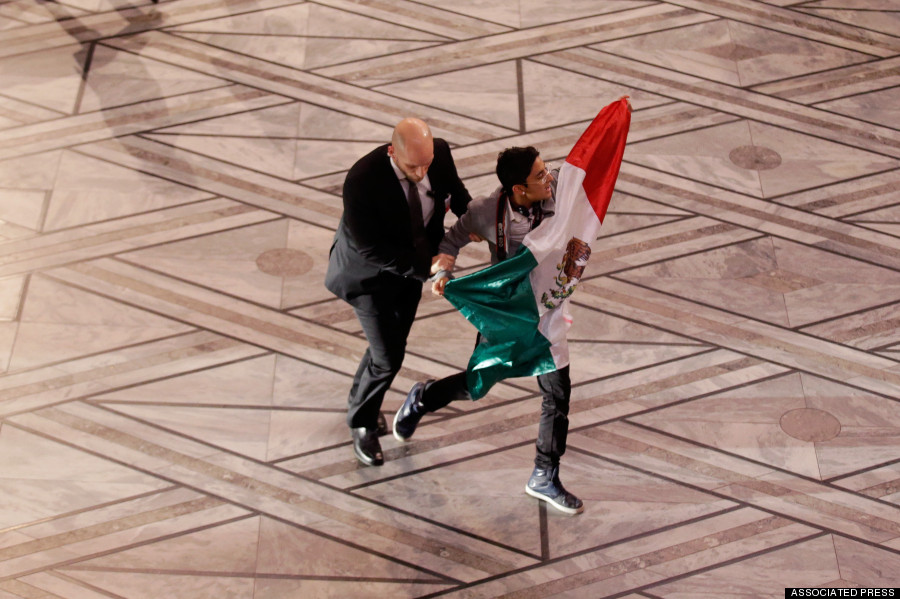 Oslo police said: "The person has been arrested. The place is under control and police are looking into the events."