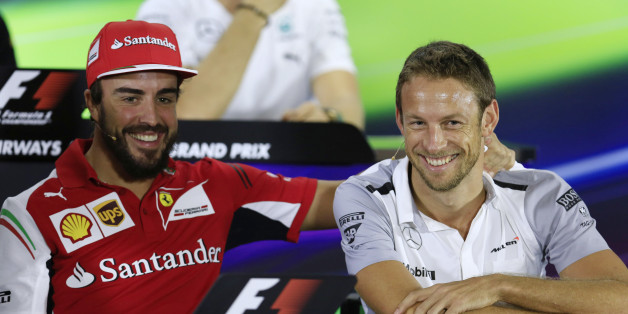 Hassan Ammar/AP
McLaren-Honda have officially unveiled their team for 2015, announcing that Jenson Button and Fernando Alonso will race together.
However, reports suggest the Spaniard may not be there for long, as he might be looking to poach Lewis Hamilton's seat next year.
Alonso allegedly insisted on a get-out clause that would allow him to leave Woking in 2016.
I don't get why McLaren so desperately want Alonso if he's insisting on get-out clauses and keeping his eyes on a Mercedes seat.

— James Matthews (@James16Matthews) December 10, 2014
Italian newspaper La Gazzetta dello Sport published an article alleging that the star's contract would include a chance to break away after 12 months. This fueled speculation that Alonso may have his eyes on a switch to Mercedes next year.
The 33-year-old had the choice to sign with McLaren this year, or take a gamble at waiting to see if he could be picked up by Mercedes in 2016.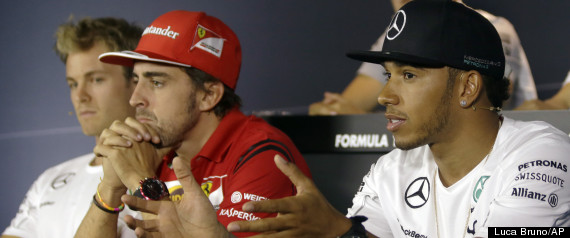 Decision time: Alonso opted to join McLaren, but could still go to Mercedes if things don't work out for Hamilton
Alonso's hopes are hinged on Lewis Hamilton's future with the team, which may explain his desire to include a get-out clause.
In a statement, the driver said: "I want to thank the persistence of those who have fought so hard for this to come true. I will do everything in my power to deliver for everyone and for our team, based on a formula that has always worked for me: effort, sacrifice, perseverance and faith."
#thePowerOfDreams pic.twitter.com/1paJO4dmQp

— Fernando Alonso (@alo_oficial) December 11, 2014
McLaren says Button's former teammate Kevin Magnussen will remain "an important part of the team" as a test and reserve driver.
Alonso may not get his chance to join Mercedes however, as Hamilton probably won a few brownie points when he was crowned World Champion in Doha earlier this week.