The typewriter may have been resigned to trendy shop windows and the occasional loft but while the technology is old, the function it served is as relevant today as it was then.
It's incredibly simple: you literally turn it on and start typing. Documents are then automatically saved into the cloud and thanks to the E-Ink display you'll be able to type for days before the battery runs out.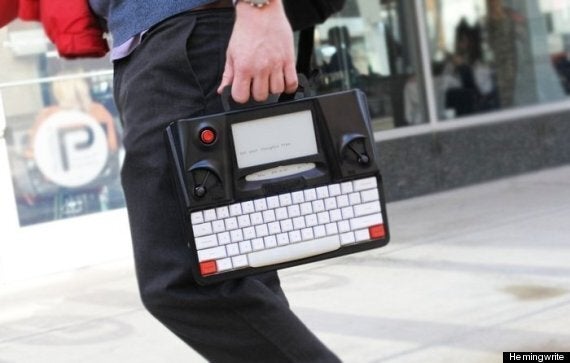 One of the key objectives of the Hemingwrite is to provide a distraction-free writing tool, something that can let you write to your heart's content while never distracting you with Facebook notifications or email alerts.
How much will one of these quirky typewriters cost? Well the starting price is $349, however if you're thinking of buying one in the UK then expect shipping to add a fair chunk onto that.
With a high goal of $250,000 Hemingwrite has already managed to acquire $197,629 and there's still 43 days to go.
Related