For the student sick of shallowly swiping left or right (probably left A LOT more than right), here are five other dating apps to try.
*WARNING* perfect partner not guaranteed.
1. Happn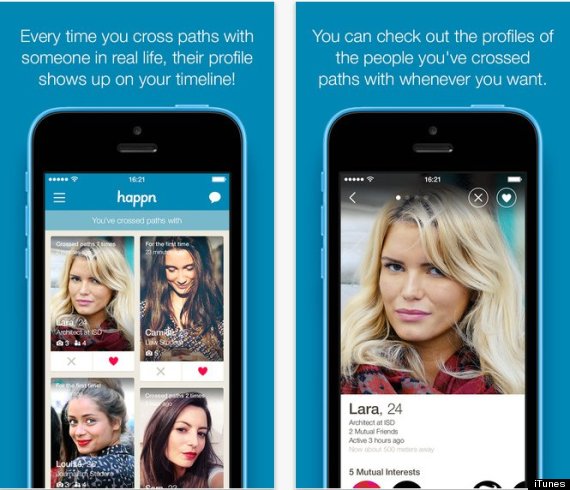 Within five weeks of launching in the UK, 25,000 people signed up to Happn
French app Happn uses GPS to identify other Happn users within a 250m radius, its mission statement being: "Find the people you've crossed paths with."
As well as seeing who you crossed paths with, you can also see can see the number of times you've encountered this person. Sounds stalkerish and creepy but you can't knock the fact that the latest version of the app has a 5-star rating (collated from more than 1,000 users).
2. Cuddlr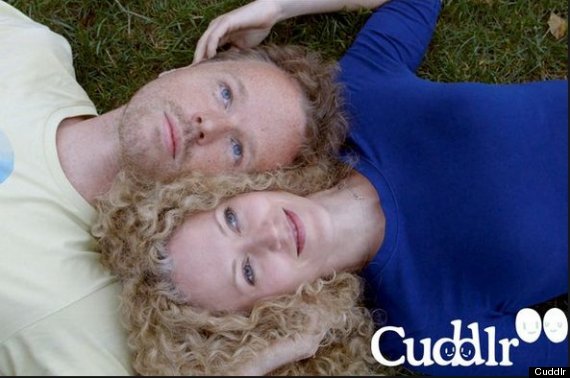 Is Britain ready for no-strings cuddling?
A cute concept but certainly not everyone's cup of tea, Cuddlr is 'a location-based social-meeting app just for cuddling'. Users sign up to Cuddlr using their Facebook profile before searching for partners.
Once they find someone they fancy, users can then send a 'cuddle request'. If they get a match, the app will show them the location of their partner - then, it's snuggle time.
See Also:
New App 'Cuddlr' Helps Users To Find Person To Cuddle
3. Badoo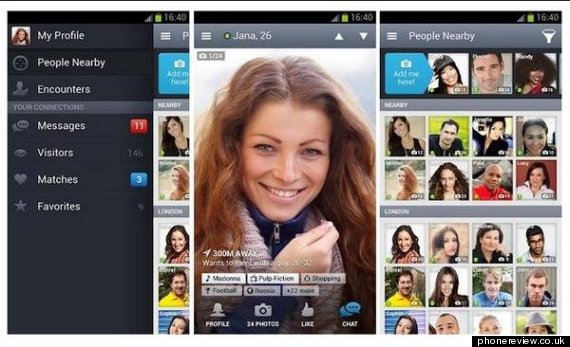 Badoo was launched in London in November 2006
The original Tinder, Badoo has more than 230m downloads worldwide and operates in 180 countries. You have several options to filter through interests and types (as well as more specific traits such as education and star sign) to find someone to befriend, date or chat with.
4. Tikr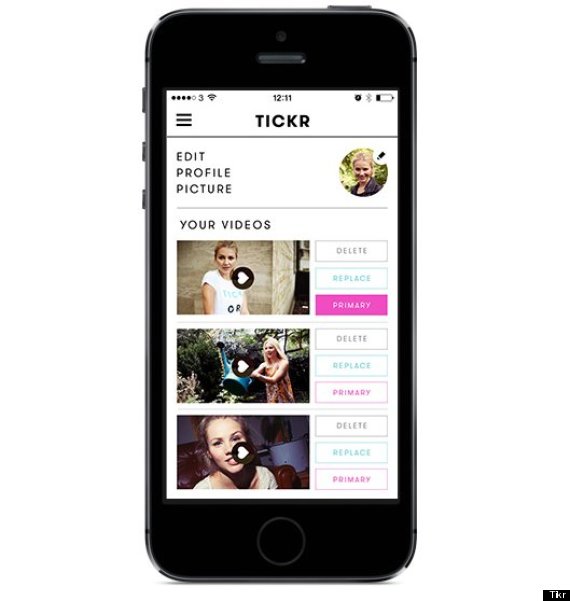 Tickr is a video-only dating app
You join Tikr by uploading up to three videos of up to 30 seconds each – one of yourself, and up to two more of anything you like. You can then browse the movies of people near you, tick those you like and 'ick' those you don't. A bit like the Vine or YouTube of the dating world...
5. Tastebuds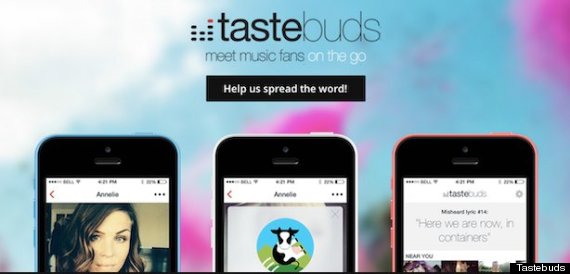 Tastebuds creates matches between users based on similar tastes in music
Tastebuds analyses the iTunes library on your iPhone and matches you with people with a similar taste in music. As well as chatting, you can share songs. You can also create a 'Tastebuds only' playlist, so you're not sharing all your music (e.g. that old Spice Girls album you like to listen to in the shower). There were a whopping 1,453,203 messages sent between Tastebuds users in the last month, so the app's obviously doing something right.