Viira Cabs is run strictly by women, for women and drivers are trained in deadly karate and armed with knives and pepper spray.
Rape and treatment of women has become a huge issue in India since the gang rape and murder of medical student on a bus in 2012.
Driver Anita Manney, 35, said: "We feel safe. Before I used to feel insecure but Viira has taught us safety measures.
"As well as karate, we keep pepper spray handy to avoid anything wrong."
The service was the brainchild of 35-year-old entrepreneur and social activist Preeti Sharma Menon, who wanted women to be able to travel safely around the clock.
She said: "I was looking for something new to do and I wanted to do something that would make a difference."
Preeti is dedicated to championing women's equality, and many of the Viira drivers are the sole bread-winners in their family.
Cab driver Raju Chergat, 36, said: "Before, my salary was very low, but now my income has gone up - so it makes a difference.
"I am independent I am not under anyone's dominance. I am master of my own will and I can take care of my household."
And the scheme is proving a big hit with Mumbai's women.
Photographer and regular Viira Cabs passenger Sajna Sivan said: "I am a photographer, so I have lot of late nights. So when that happens I don't want to randomly take a car with all equipment. I'd rather get someone with whom I feel comfortable.
"I usually feel safe travelling but there are times when it gets darker and you have random people making remarks."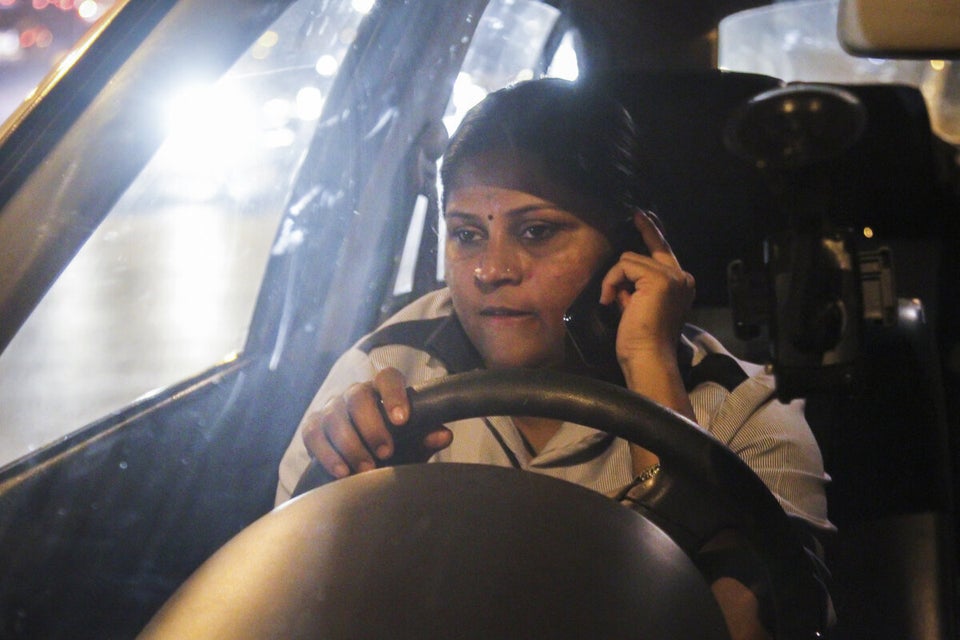 Indian Female Cab Drivers Trained In Kung Fu
Uber, which is thought to be worth up to $50 billion, has been banned in India on the back of the alleged rape - with Thailand and Spain now following suit.
It comes as a 26-year-old woman had used the Uber smartphone app to book a taxi home on Friday night in New Delhi but said she was taken to a secluded area and raped.