To be fair, he is pretty cute...
Prince George is growing up fast and quickly turning from a toddler to a young boy, three official Christmas photographs released by the Duke and Duchess of Cambridge show.
He may only be 16 months old in the pictures taken a few weeks ago, but George, third in line to the throne, looks self-assured and confident.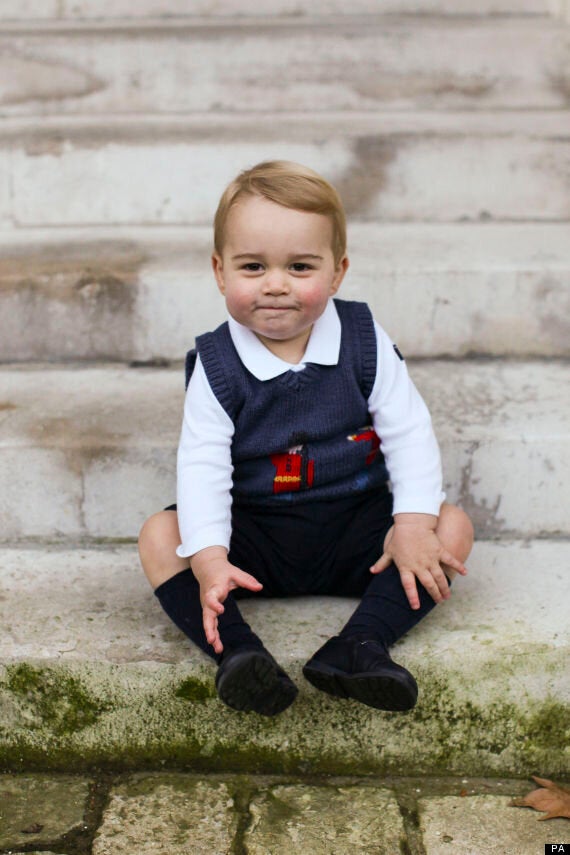 In all of the photos a rosy-cheeked George is sitting on stone steps in a courtyard at Kensington Palace, where his parents, William and Kate, live in Princess Margaret's former apartment.
With his hair neatly combed, he wears a blue sleeveless jumper, decorated with marching guardsmen complete with bearskins and red tunics, over a white top and dark shorts and matching socks and shoes.
In one of the pictures George has a quizzical look and is gesturing with his right hand as if about to make an announcement.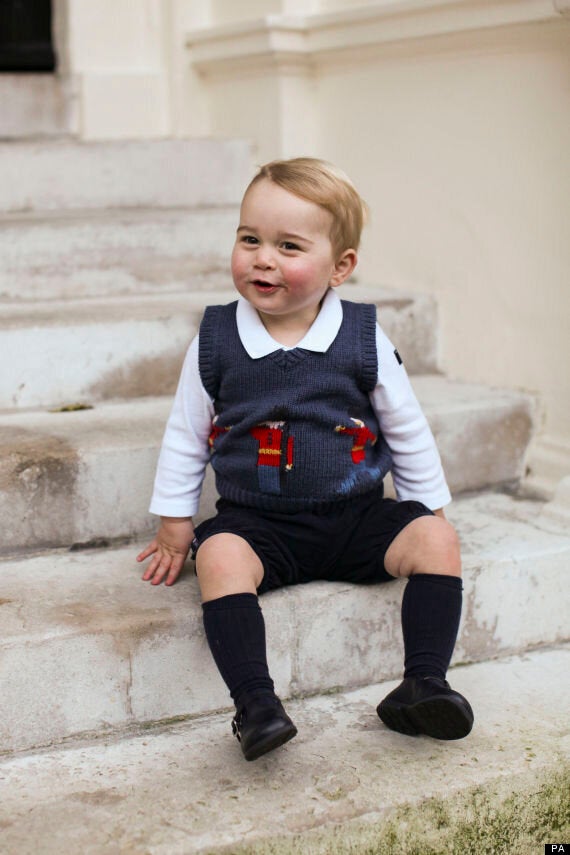 The pictures were taken last month
In another, he sits back with an impish grin on his face, and in the third stares at something out of shot.
The last official pictures of George were published to mark his first birthday on July 22 and, in the intervening four months, the Queen's great-grandson has lost his babyish face and appears to have grown taller.
The photographs were taken in late November by an unnamed member of the Duke and Duchess's staff, possibly their live-in Spanish nanny, Maria Teresa Turrion Borrallo.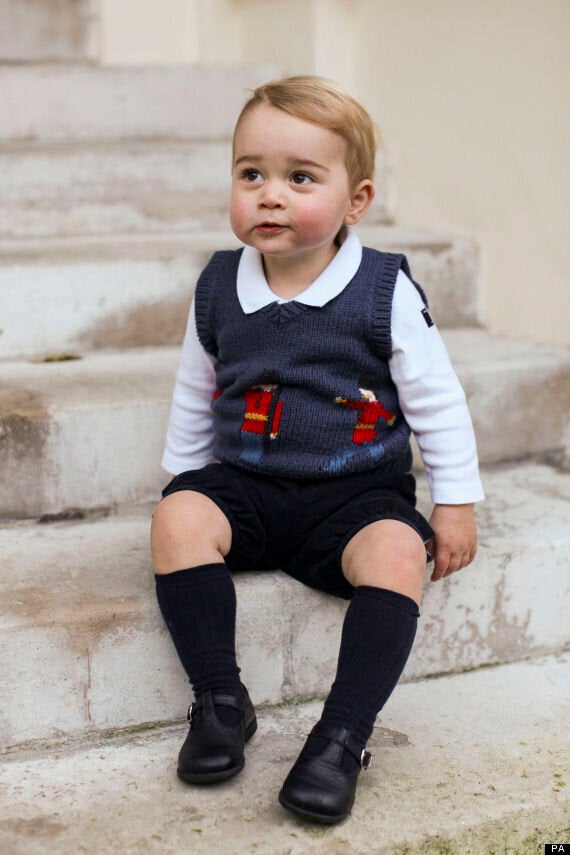 Prince George is 16 months old
The next milestone in George's life will be the birth of his brother or sister, due in late April.
George is growing up free from intrusion into his private life by the media - something William and Kate wish for their son.
Their decision to release the pictures could be seen partly as a thank you to editors for not overstepping the mark.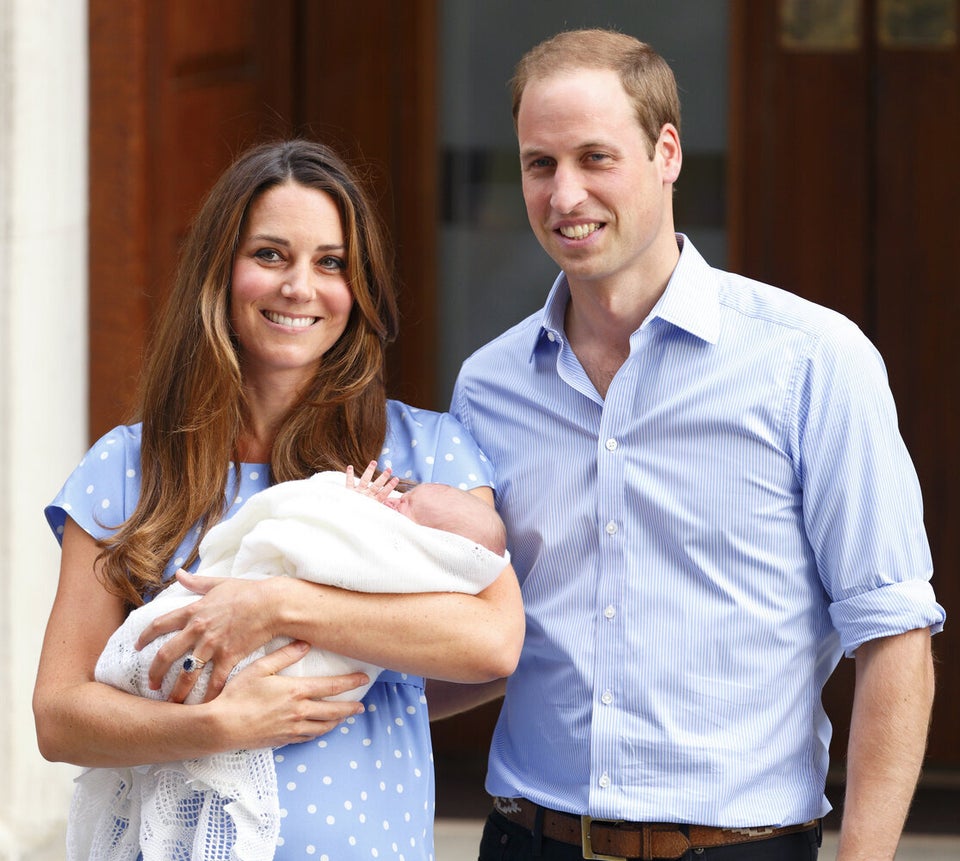 Cutest Prince George Photos