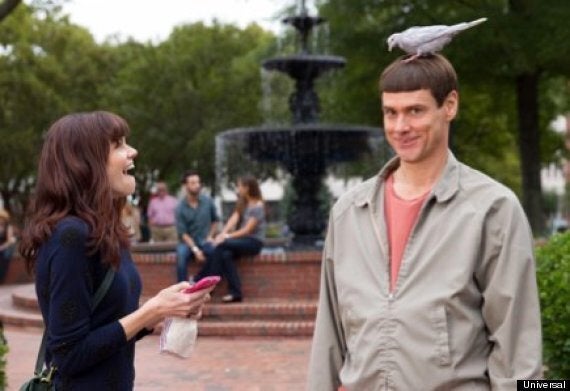 Jim Carrey back in action as Lloyd Christmas in 'Dumb and Dumber To'
It's a return to a classic 90's film franchise with Jim appearing alongside Jeff Daniels as Harry Dunne, as the pair head off to find Harry's long-lost daughter.
How does Lloyd Christmas compare with some of Jim's other celebrated screen characters? Here's a reminder of the rubber-faced, elastic-limbed, comedic actor in some vintage clips... what's your favourite?
Catch 'Dumb and Dumber To' in cinemas on 19 December. Watch the trailer below...
Related