New South Wales Police has confirmed three people have been pronounced dead following the Sydney siege - a 34-year-old man, a 38-year-old woman and a 50-year-old man who is believed to be "gunman" Man Haron Monis.
Commissioner Andrew Scipione said 17 hostages had been accounted for. He urged people not to "speculate" or "develop theories" about what happened inside the cafe and said police believed more lives could have been lost if officers had not entered the cafe at that point.
Having confirmed the gunman's death, a police statement read: "Another man, aged 34, and a woman, aged 38, were pronounced dead after being taken to hospital.
"Two women have been taken to hospital with non-life threatening injuries, while a male police officer suffered a non-life threatening wound to his face from gunshot pellets and was taken to hospital. Another woman has been taken to hospital as a precaution."
"Our first thoughts and prayers this morning are with the innocent victims of this horrendous and vicious attack," NSW Premier Mike Baird said. "I want to say to their family and friends, everyone in NSW stands beside you."
The Islamist extremist allegedly behind the Sydney hostage crisis is a "damaged goods individual" who is well-known to Australian police. Iranian-born Monis was reportedly already on bail as an alleged accessory to the murder of his ex-wife and for a string of sex allegations.
The 50-year-old self-styled Muslim cleric was also sentenced last year to 300 hours of community service for writing offensive letters to families of Australian soldiers killed in Afghanistan. Dubbed the "hate sheikh", he had reportedly intended to send letters and flower baskets to the relatives of British soldiers killed in Afghanistan.
His former lawyer Manny Conditsis described Monis as a "damaged goods individual" with an ideology that clouds his common sense. "This is a one-off random individual," Mr Conditsis told the Australian Broadcasting Corporation. "It's not a concerted terrorism event or act. It's a damaged goods individual who's done something outrageous.
"His ideology is just so strong and so powerful that it clouds his vision for common sense and objectiveness."
Adam Houda, a well-known Sydney solicitor who had represented Monis, described him as "mad as a cut snake".
Australian prime minister Tony Abbott said in a statement: "Australians awoke to the news this morning that the siege in Martin Place had ended.
"Our thoughts and prayers are with the families of the two deceased hostages, the wounded and the other hostages. I commend the courage and professionalism of the New South Wales Police and other emergency services involved."
Born Manteghi Bourjerdi, Monis is thought to have arrived in Australia in 1996 as a refugee, changing his name to Man Haron Monis and assuming the title of Sheikh Haron. Images emerged online of him protesting in 2009 with a placard which read: "I have been tortured in prison for my political letters."
Barred from carrying out his hate mail campaign by a Sydney court, he was found guilty of sending "grossly offensive" letters to the families of Australian soldiers killed in battle. They included the widow of Sergeant Brett Till, who was killed while defusing a bomb on March 12 2009.
At the time of the conviction, Bree Till said: "We sat reading these letters (which) made out to be something supportive but then the juxtaposition of this man accusing my husband of being a child-killer while dictating how I should raise my children. It was scary."
Monis said last year that he wanted to send a "very nice condolence letter" and 237 baskets of flowers to the families of British soldiers killed in Afghanistan. In August 2013 he failed to overturn a court order banning him from using the postal service to contact the relatives of military personnel.
Monis was charged last year with being an accessory to the murder of his 30-year-old ex-wife Noleen Hayson Pal, a mother-of-two who was allegedly stabbed to death and set alight in April 2013. Amirah Droudis, thought to be his current partner, was accused of the murder, which Monis claimed the Iranian secret police and Australia's national security service were trying to frame him for. The pair have denied the charges against them.
The alleged hostage-taker was also arrested in March this year over claims claims of sexual and indecent assault, according to reports in Australia. It is claimed that he attacked a woman in the western Sydney suburb of Wentworthville in August 2002.
The complainant, who was 27 at the time, allegedly met Monis through an advert for "spiritual consultation" in a local newspaper. He was said to have posed as an expert in astrology, numerology, meditation and black magic.
News of his arrest in March prompted more alleged victims to come forward, and in October he was accused of an additional 40 charges. Monis reportedly denied the charges, posting online that they were part of a witch hunt against him.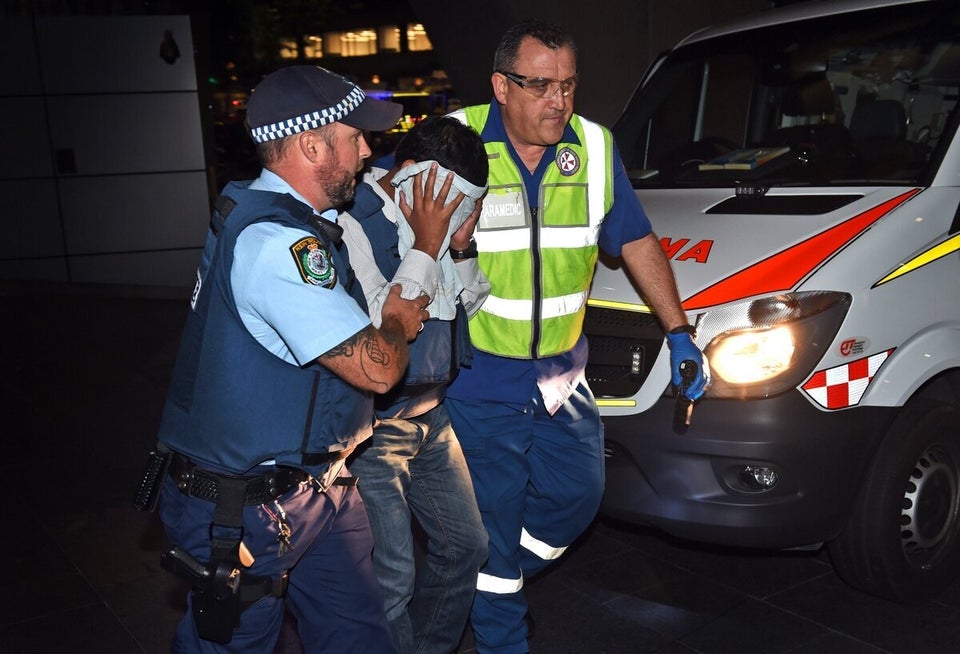 The moment hostages flee Sydney siege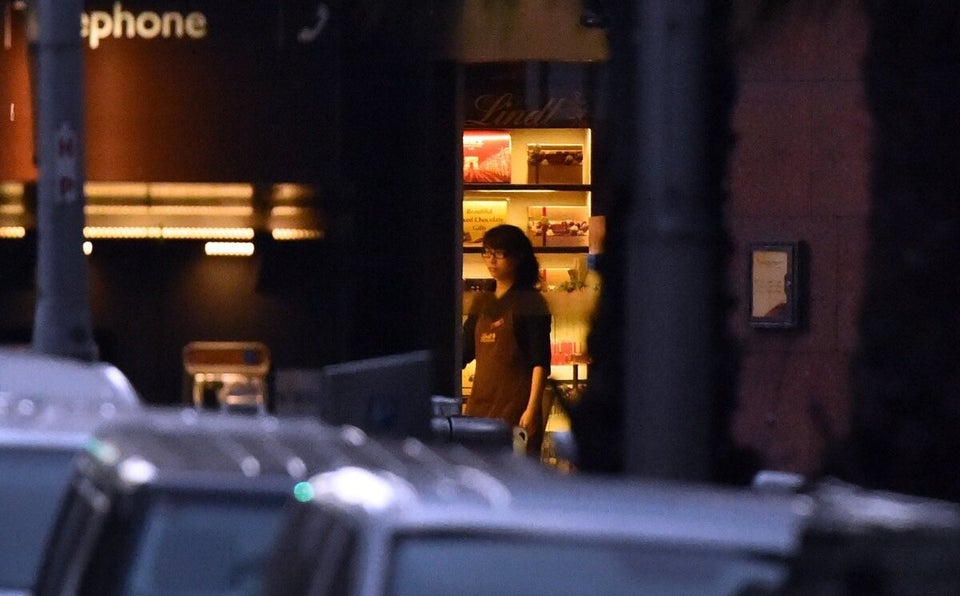 Sydney hostage situation