This is the moment the 16-hour siege in Sydney ended with heavily armed police storming the chocolate cafe where hostages had been held.
What exactly happened remains unclear but a flurry of loud bangs erupted after the police went in, moment after aother group of hostages came out.
Five or six hostages were seen running out of the Lindt Chocolat Cafe in downtown Sydney at around 2am on Tuesday local time, around 3pm on Monday UK time.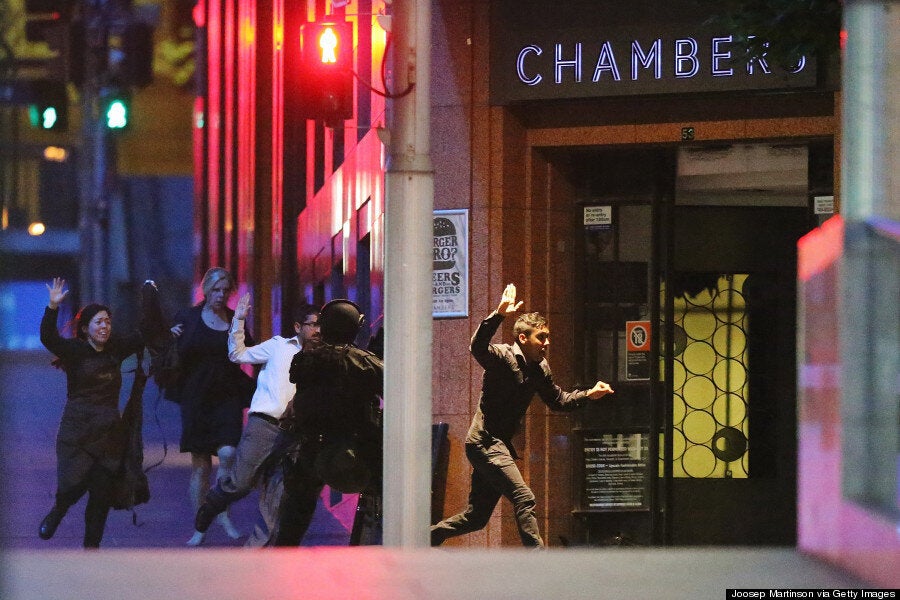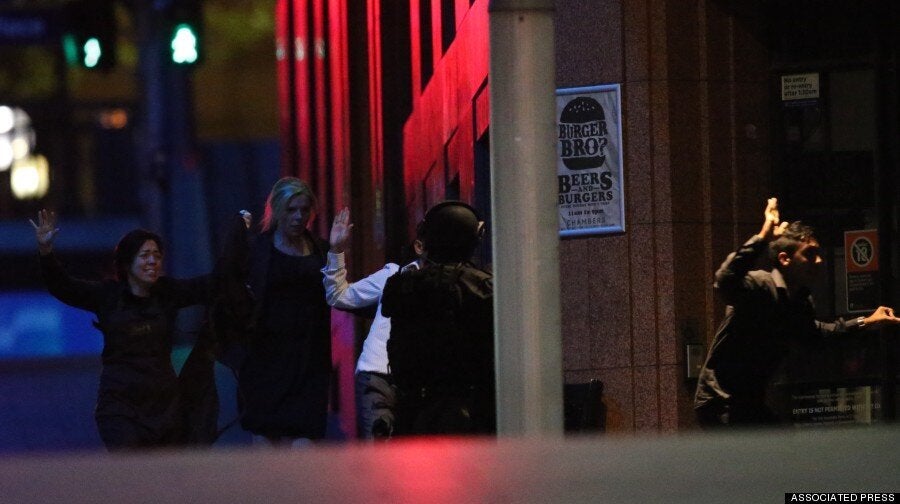 Hostages flee shortly before the scene erupted in loud bangs
One man came out with his arms in the air.
New South Wales Police has confirmed the siege is over but there is no confirmation on whether anyone was killed or how many were wounded.
A total of five people were taken from the scene on stretchers and emergency services were resuscitating someone on the street afterwards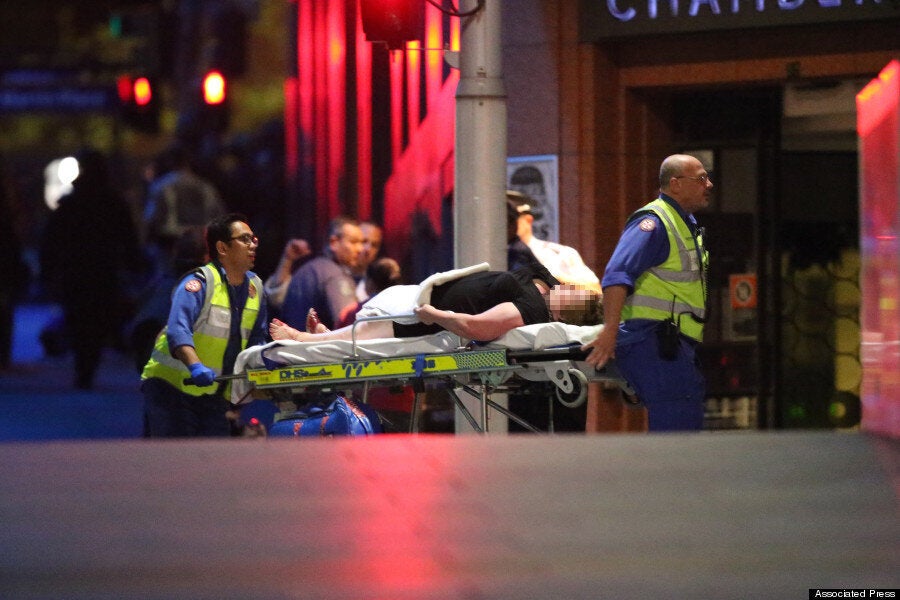 A woman is taken on a stretcher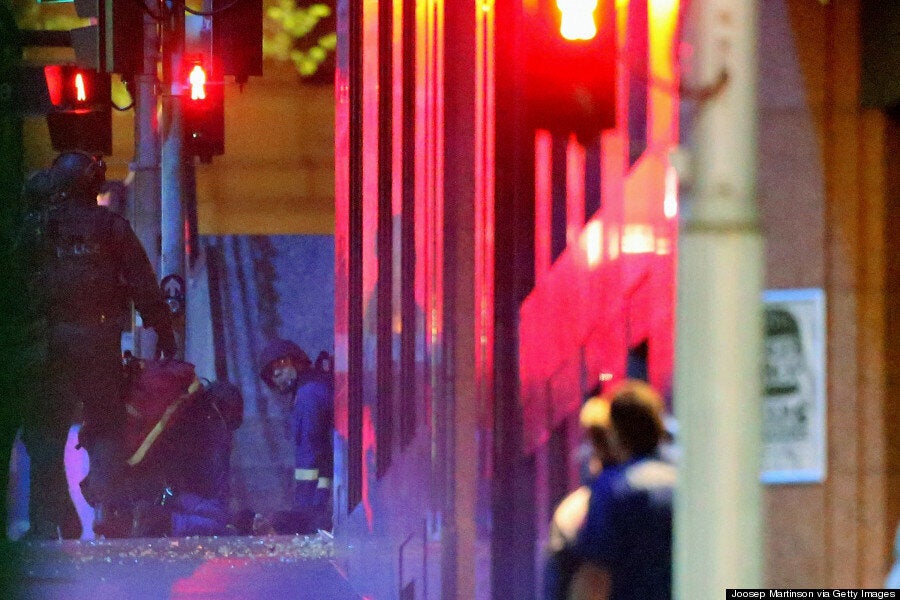 Emergency services trying to resuscitate someone
One weeping woman could be seen being carried out of the officers.
News footage from the scene shows police officers firing their guns and at least one office throw something in the direct they are firing.
"Lots of screaming," ABC reporter Nick Dole said from the scene.
The drama unfolded shortly after the gunman's apparent identity was unveiled by local media as Man Haron Monis.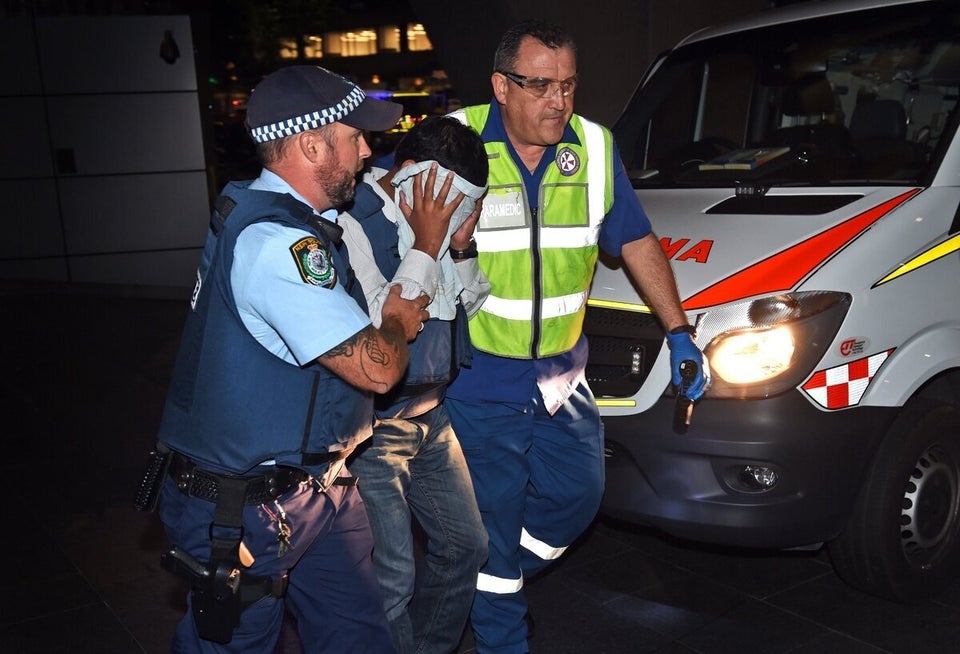 The moment hostages flee Sydney siege