One hostage and a gunman are believed to be dead after police stormed a Sydney cafe where a hostage-taker has been holding an unknown number of people for more than 16 hours.
This is how events have unfolded:
• New South Wales say the hostage situation in Lindt Chocolat Cafe on Martin Place is now over
• Australian media have reported that at least one hostage, as well as the hostage-taker, have been killed
• More than 30 seconds of rapid gunfire preceded the storming of the cafe
• Many hostages were seen fleeing, but at least seven people have been seen being taken away on stretchers
• A number of hostages fled from the cafe in downtown Sydney early Tuesday morning just before the police entered the building.
• Five other hostages ran out of the cafe earlier on Monday.
• A bomb disposal robot is now in the building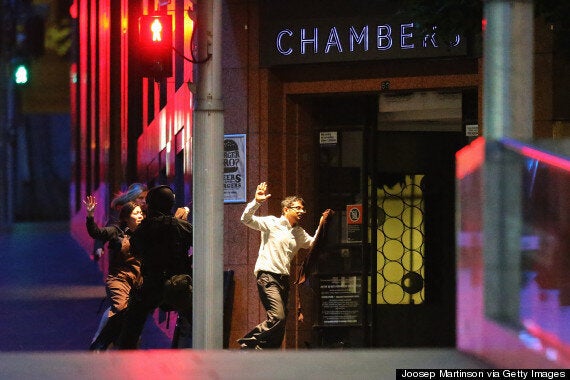 Hostages flee as police move in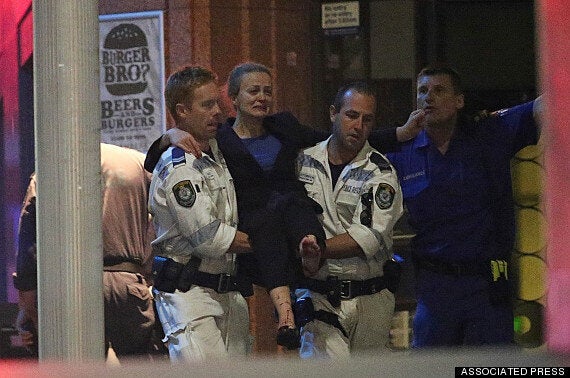 An injured woman is carried from the scene
Facing prosecution in 2009 for sending the letters, he chained himself to the courtroom railings but escaped a jail sentence, and was instead ordered to do community service, according to local reports.
Police also previously investigated him in connection with the violent death of his ex-wife Noleen Pal, who was stabbed and her body set on fire in an apartment building, purportedly by Droudis. Monis is believed to have been on bail for other alleged crimes, sexually assaulting women who came to his apartment where he posed as a spiritual healer. As of October, he had been charged with more than 40 counts indecent and sexual assault, and was due to answer the charges in court in February next year.
On his website, Monis renounced his Shia version of Islam earlier this month, and says he has become "Muslim", his way of intimating that Shia Islam is not a valid interpretation. "I used to be a Rafidi [a pejorative term for a Shia], but not anymore. Now I am a Muslim, Alhamdu Lillah," he wrote on his personal website, dating the post December 2014.
A post dated on 14th December, the day before the attack, said: "Islam is the religion of peace, that's why Muslims fight against the oppression and terrorism of USA and its allies including UK and Australia."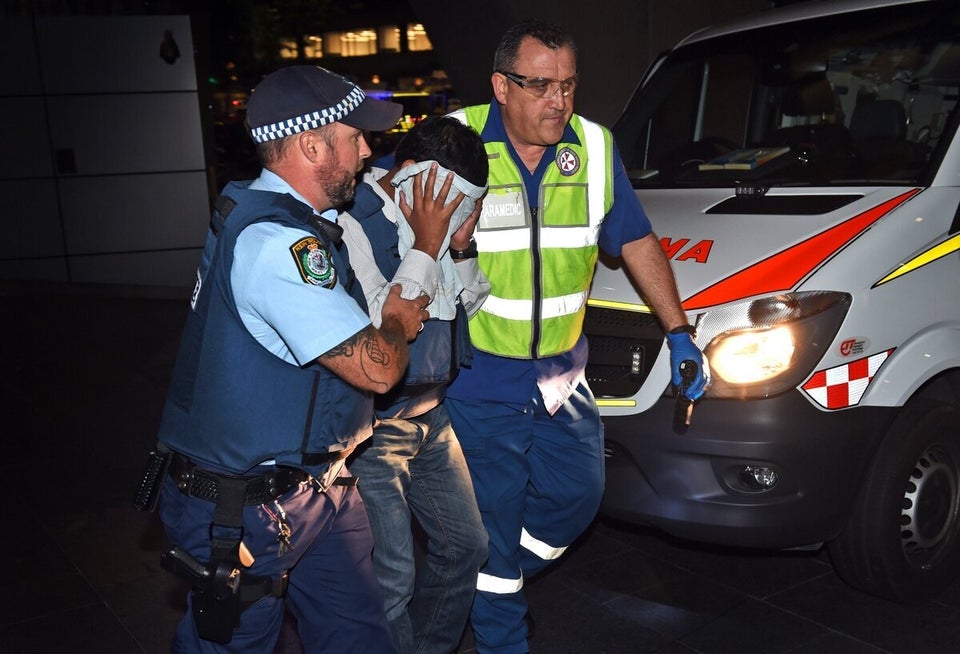 The moment hostages flee Sydney siege
Popular in the Community