The funding, which comes from the forming a new political party, has sparked a fresh internal row amongst members of the Farage's eurosceptic organisation. The money follows the creation of the Alliance for Direct Democracy in Europe (ADDE), a pan-European political party which is dominated by Ukip.
East Midlands Ukip MEP Roger Helmer said if the Eurosceptic party did not take the money it would go to "integrationist organisations" promoting ever-close union. But Gerard Batten, another of the party's MEPs, said there had been no consultation with members and "I think the feeling among the activists is that they won't be in favour of it".
According to the BBC show, the new party could be approved by the European Parliament later this week, with the funding - which could be used on research, administration and advertising, but not for the UK general election campaign - following in April next year.
The new party, currently made up mostly of Ukip MEPs, is entitled to £1m of European Union funding next year, Newsnight reported. An accompanying foundation, called the Initiative for Direct Democracy in Europe, will support ADDE and is entitled to a grant of £580,000.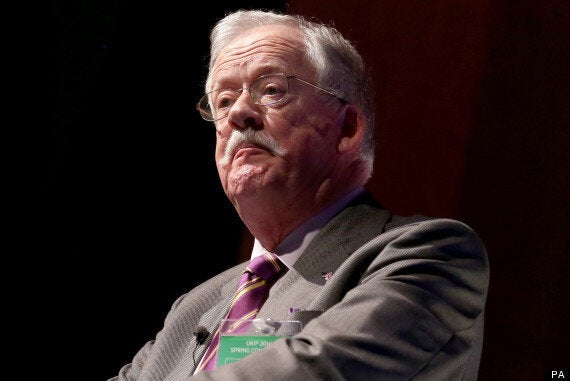 Helmer: 'It doesn't make any difference to the taxpayer'
Mr Helmer told the programme the money could otherwise be available to "the German or other foundations which promote further integration".
"We are going to be criticised by those who say 'you should turn your back on this money, you should take a principled stand and refuse it'," he said. "But it doesn't make any difference to the taxpayer. If we don't take the money, it will not go back to the member state of the taxpayer. It will simply go to those other foundations committed to further European integration."
He added: "We think that if there are resources available, we want to get them. So the question for any Ukip supporter who has a reasonable issue here is - would you rather this money, which is British taxpayers' money, would you rather this money was given to one of the German or other foundations which promote further European integration, or would you rather some of the money goes to us to oppose European integration?
"We are doing it precisely so we can liberate some of that money that would otherwise go to integrationist organisations."
But Mr Batten said Ukip had rejected the idea of creating a new party, which is a different organisation from the Europe of Freedom and Direct Democracy political grouping formed by Nigel Farage and his allies in the European Parliament.
Mr Batten told Newsnight: "I'm not interested in being part of a European political party. The members of Ukip weren't asked. There's been no consultation."
The idea was rejected in 2011 following an "expensive" referendum," he said. "I can't think of any arguments that would make me want to join. I think the feeling among the activists is that they won't be in favour of it."
Tim Congdom, who ran against Mr Farage for the party's leadership in 2010 and led the internal referendum campaign opposed to forming a Pepp, said: "In 2011 Ukip held a big internal debate on the issue. "The party membership voted two to one against Ukip's affiliation to a Pepp."That was the clear and unambiguous democratic verdict of the party membership after a big debate extending over several months. Gerard Batten: 'There has been no consultation with members'
"I am much saddened that the leadership should now have decided to ignore and overrule the clearly expressed view of the party membership."
It is understood that that party's ruling National Executive Committee backed the decision, giving individual Ukip MEPs the choice of whether to sign up. All but two of the party's 24 MEPs are expected to be on board, with just Mr Batten and Julia Reid opposed to the move, a Ukip source in Brussels said.
The news comes after a chaotic few days for Ukip, which saw Kerry Smith quit as a candidate in a top target seat after being forced to apologise for a series of offensive comments. In recordings of phone calls obtained by the Mail on Sunday, the would-be MP was said to have mocked gay party members as "poofters", joked about shooting people from Chigwell in a "peasant hunt" and referred to someone as a "Chinky bird".
They were revealed just days after he was reinstated as the party's general election candidate in South Basildon and East Thurrock. He initially apologised and explained that he had been under great stress at the time of the comments and taking strong pain killers.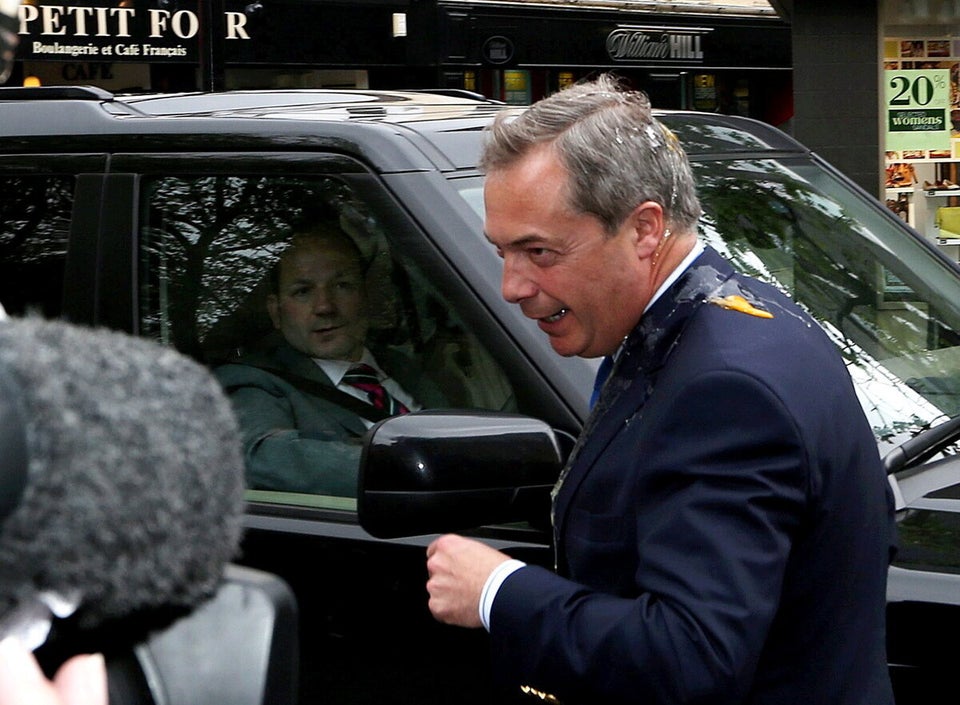 Nigel Farage EGGED
Related