A video has emerged of Chris Pratt singing a tribute to Pawnee's very own Lil' Sebastian at the 'Parks And Rec' wrap party.
With Nick Offerman on guitar. It's really, really good but also very sad.
Probably more so for those of us who follow the stars on Twitter.
No, thank YOU Chris Pratt.
For the years of brilliance.
NBC, why are you taking 'Parks And Rec' from us?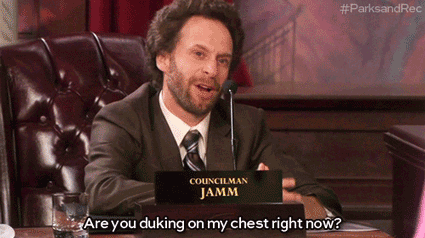 Or you will have some seriously aggressive tweets to deal with.
There's only one way to fill this horrible void now that we know 'Parks And Rec' is coming to an end.
But when they breakfast food runs out, you can find me in a sniveling mess in the corner of my wardrobe.