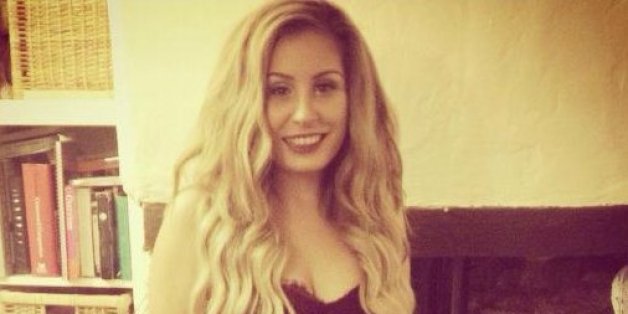 Facebook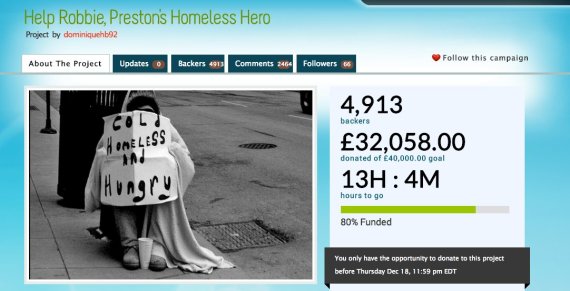 Update: Dominique has since raised more than £30,000 for Robbie
A student is living on the streets for 24 hours in order to raise money for a homeless man who offered her his last £3 so she could get home safely in a taxi.
Dominique Harrison-Bentzen, a student at the University of Central Lancashire (UCLan) lost her bank card on a night out in Preston, and realised she did not have any way of getting home.
The homeless man, identified only as "Robbie", approached Dominique with the only change he had and insisted she take it so she could get a taxi home.
The fashion and promotion student didn't take the money but was so touched she decided to return the gesture.
Dominique will now be spending 24 hours with Robbie on Tuesday to raise money to get him off the street for good.
So far, £3,400 has been raised, with Dominique saying the generosity has been "truly inspiring".
We have reached a grand total of £1012!!! Truly inspiring, thank you isn't enough 💙💙 I would like to thank @BBCLancashire for their exposure

— Help Robbie Preston (@Help_Robbie) December 12, 2014
A grand total of £1,414 has been raised in 4 days 😨 Thank you is not enough to explain how I feel. Robbie's 2015 will be incredible 💙🏡

— Help Robbie Preston (@Help_Robbie) December 13, 2014
She added: "Thank you to each and every one of you who has made this happen, it really is encouraging & inspiring to see how many of you care and I cannot thank you enough for all of your kind messages.
"For those messages aimed at Robbie, I have promised him to print them off so he can sit and read them in his new home
"Thank you again to each of you who have changed a man's life, this is the best Christmas gift we could have given."