New contactless payment gloves from Barclaycard could allow shoppers to "tap and pay" as early as next Christmas.
The device would allow customers to pay by touching the back of their hand against the contactless reader, meaning shoppers won't need to down bags and rummage through wallets.
Shoppers won't even need to remove the gloves to use their phones as the gloves are also touchscreen-enabled.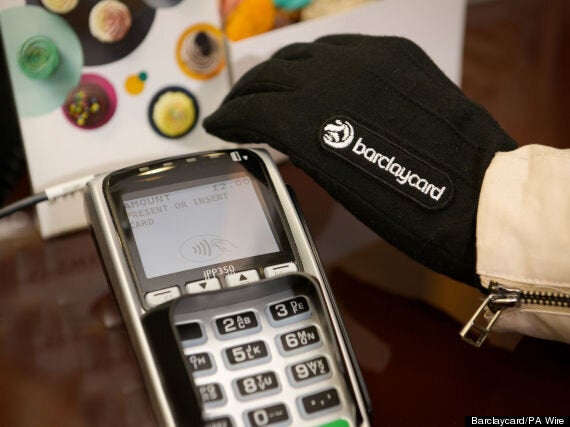 Barclaycard are currently testing prototypes of the gloves ahead of other potential 'wearable payment' devices such as: bracelets, handbags, hats and even elbow patches.
Mike Saunders, managing director of digital consumer payments at Barclaycard, said the gloves "could be bringing some festive cheer to bag-laden shoppers by Christmas 2015".