The first pictures have been released of the Peshawar school where 142 people, mostly children, were killed by Taliban militants.
Children were forced to watch teachers burned alive in the attack, which was so barbaric it was condemned by the Afghan branch of the Taliban.
The pictures show the result of the bloodletting, the biggest single terrorist attack in Pakistan's history which has plunged the country into sadness and anger.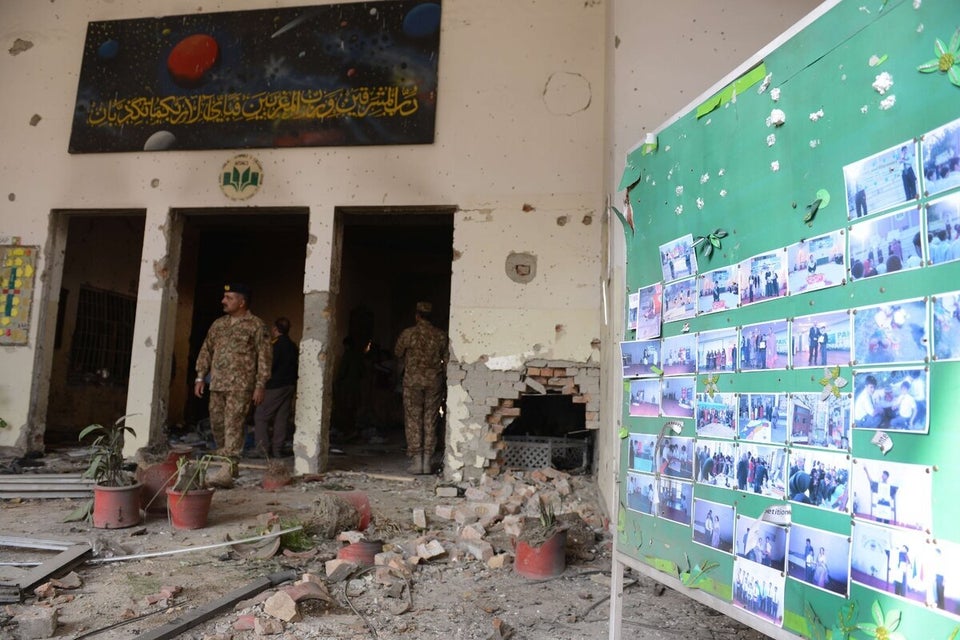 Inside The Peshawar School
BBC presenter Mishal Husain has been tweeting pictures inside the school, which show the devastation caused by the killings, a suicide bombing and the gun battle between the militants and the Pakistani Army.
Media were allowed in for the first time Wednesday. Blood pooled on the floor and the stairs, amid broken window glass and door frames.
Torn notebooks, pieces of clothing and children's shoes were scattered about. A pair of child's eyeglasses lay broken on the ground.
Mishal Husain in the school
After the attackers entered the school, they made their way into the main auditorium where many students had gathered for an event.
The militants then made their way to the hall's stage and started shooting at random.
As students tried to flee for the doors, they were gunned down. The military later recovered about 100 bodies from the auditorium alone, according to the spokesman.
"This is not a human act," military spokesman Mahor General Asim Bajwa said. "This is a national tragedy."
Related