Update: After over four hours in the air flight UAL28 has now landed safely at London Heathrow. According to United Airlines the plane was suffering from 'maintenance issues' which led to the decision being made to turn back to London.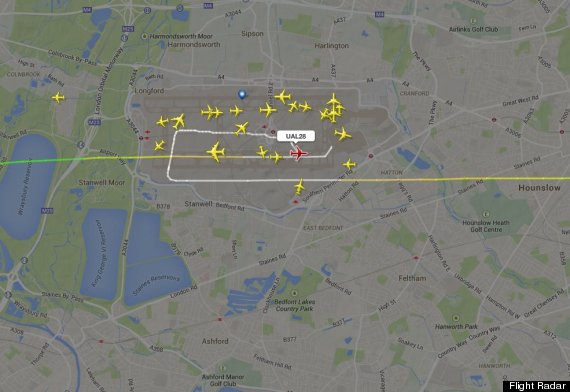 A Boeing 767 bound for Newark Airport has been burning fuel over the English Channel for three hours, reports say.
The plane left Heathrow at 11:04 GMT but began circling in a holding pattern at around 12,000 feet shortly after.
United Airlines hasn't yet confirmed the reason for this, other than confirming "maintenance issues". More information will be provided as we receive it.
Can you count the lines? #dizzy #UA28

http://t.co/tsTd3mggUQ pic.twitter.com/LsPSXrGbEL

— Flightradar24 (@flightradar24) December 17, 2014
United say flight #UA28 was due in at Heathrow at 13:15 - but it's still circling over the English Channel at the moment.

— Hazel Baker (@HazelBakerSky) December 17, 2014
No further information has been given, but speculation suggests that their could be a problem with the landing gear, or possibly a pressurisation issue.
UA28 would need to burn fuel before landing due to structural restrictions related to the weight.
The flight is now scheduled to land at Heathrow at 15:00 GMT.
#UA28 United tell me the aircraft will land at 3pm...apologies to passengers

— Richard Westcott (@BBCwestcott) December 17, 2014
More to follow.