A man has been arrested on suspicion of firearms offences after reports that a gunman fired shots at school workmen.
Dorset Police confirmed a man had been arrested close to Highcliffe School in Christchurch, near Bournemouth, following the incident shortly after midday.
The school had been placed on temporary lockdown, with staff and children kept inside the building for their own safety.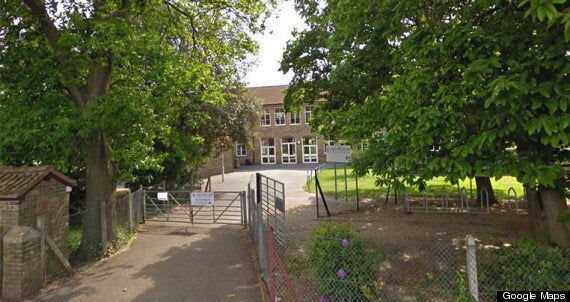 Children and staff were kept inside the school for their safety, police said
No one was injured in the incident.
A police spokesman said earlier: "Police were called at 12.06pm to reports that an air weapon had been fired at groundsmen working on fencing surrounding Highcliffe School in Christchurch.
"Police officers including armed response units are conducting a search of the area. Dorset Police would like to reassure parents there is no risk to the children at the school, who are being kept in the school building."
In a statement on its website, the school said: "Reports in the local press of armed police being called to the school are incorrect.
"There is no need for parents or students to be alarmed. Students are completely safe."
Police said the arrested man is a 26-year-old from Christchurch.
Restrictions at the school have since been relaxed, the spokesman said.