ITV are losing the TV ratings war, it appears, as new stats indicate that audiences are deserting the channel, in favour of its rivals.
Figures from Barb, reported by The Sun, show that in 2014, ITV's peak-time viewing fell eight percent, despite the fact they screened the World Cup over the summer.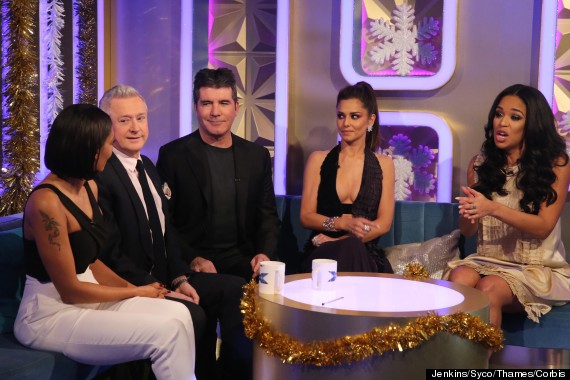 The new panel, seen here with Sarah-Jane Crawford haven't been a huge hit
The paper reports that shows such as 'I'm A Celebrity' and 'X Factor' are being blamed for the drop by industry insiders, with last weekend's final being reported as having the lowest viewing figures in a decade.
Over on BBC1, 'Great British Bake Off' and 'Sherlock' have helped viewing figures remain stable, however BBC2's audience numbers have fallen.
Despite the success of 'Benefits Street' and 'Gogglebox', Channel 4's numbers have also fallen.
An ITV spokesman tells The Sun: "We had the most-watched new drama in 'Cilla', soap in 'Corrie', entertainment series in 'Britain's Got Talent', and highest-rating comedy in 'Birds of a Feather'."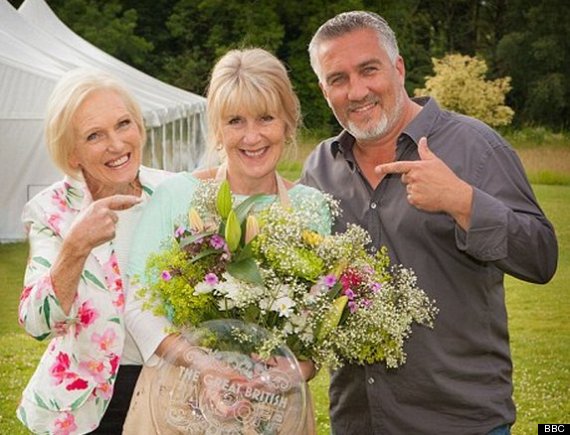 More than 13 million viewers saw Nancy Birtwhistle take this year's 'Bake Off' title
The most-watched programme of the year was the England vs. Uruguay World Cup match, which was watched by 13.9 million people in the UK.
'Great British Bake Off' was in second place, netting 13.5 million viewers, while New Year's Day's 'Sherlock' was the third most watched show.
See the full top 10 below:
England vs. Uruguay World Cup match (13.9 million)
'Great British Bake Off', 8 October (13.5 million)
'Sherlock', 1 January (12.7 million)
'Britain's Got Talent', 12 April (12.4 million)
Germany vs. Argentina World Cup Final (12.1 million)
'I'm A Celebrity', 16 November (11.9 million)
'Strictly Come Dancing', 15 November (11.4 million)
'Call The Midwife', 19 January (11.3 million)
'Coronation Street', 20 January (11 million)
'Downton Abbey', 2 November (10.7 million)
LIKE US ON FACEBOOK | FOLLOW US ON TWITTER