While the BBC and ITV have both opted for tried and tested TV shows to entertain the masses during their peak hours over the festive period, there's a wealth of big screen entertainment on the small screen to be had across all the channels this Christmas.
Here's our pick of the week ahead, plus the films that are already pricking up the ears and eyes of viewers on social media…
TUESDAY 23 December:
1.45pm, BBC1
Another classic from the Aardman Animation stable, this one a clever pastiche of POW screen classics, where a rooster must help the hens find their way out of a high-security egg farm. On a standard with all their exhilarating offerings, and plenty of humour for all the family.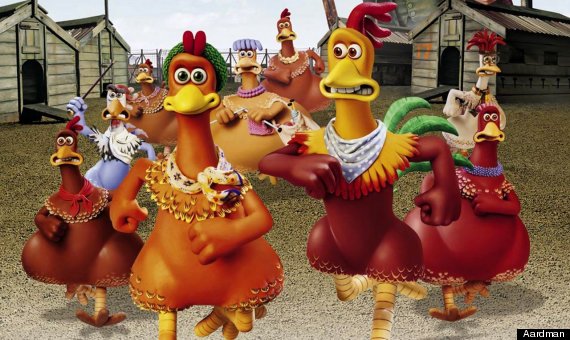 Aardman geniuses at it again in 'Chicken Run'
9pm Horror Channel
In this Oscar-winning, visually-stunning metaphor from Guillermo del Toro, we follow young Ofelia as she wanders into a mysterious maze to seek sanctuary from the horrors of real life.
THE SECRET LIFE OF WALTER MITTY
8pm Sky Movies
Ben Stiller comes of age in this modern-day remake of Danny Kaye's 1947 version. When he's not daydreaming his way through another shift at the office, he's skateboarding down stunning Icelandic valleys, climbing mountains, and dropping into the sea. Well, faint heart never won fair maiden. One of Ben Stiller's most ambitious, and surprisingly moving, films to date.
CHRISTMAS EVE:
11am BBC1
Already a modern classic, and worth watching for the moving, thrilling, awe-inspiring open sequence alone.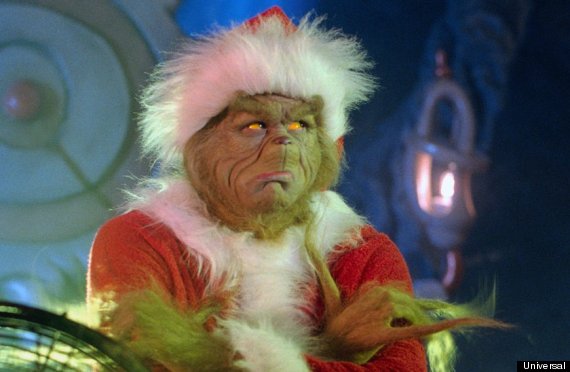 Jim Carrey is... The Grinch
HOW THE GRINCH STOLE CHRISTMAS
2.45pm, C4
Jim Carrey's talents put to full, festive use in this big screen version of Dr Seuss's cult kiddies' classic book. Jim Carrey gives his tireless all to his character of a miserable mountain-bound hermit, determined to ruin Christmas for the annoying folk of the town beneath his quiet abode. Oh, and did we mention he's green? This film is already getting LOTS of love on social media. Fans really cannot get enough of The Grinch which, although only 14 years old, already has a vintage feel to it, and there are plenty of people out there, apparently, who don't like Christmas but love this film, happily comparing themselves to the Grinch of the title.
ONE HUNDRED AND ONE DALMATIANS
4.45pm, BBC1
Disney classic finds these oh-so-cute pups under threat from perennial villain Cruella De Vil, and her plans for their soft coats. Throw in parents Pongo and Perdita, surprising cat ally Sgt Tibbs and the scene is set for a sweet canine caper, complete with 'twilight bark' sequence that will have you reaching for the tissues. These really are pets just for Christmas.
4.50pm, C4
A surprise but convincing winner in our poll to find the film/TV show that most gets you in the right mood for Christmas - and why not? Michael Caine ALMOST steals the show from Miss Piggy, in this hilarious reworking of the classic Dickens tale, and fans of the film on social media are already getting excited to be seeing their favourite furry characters in action.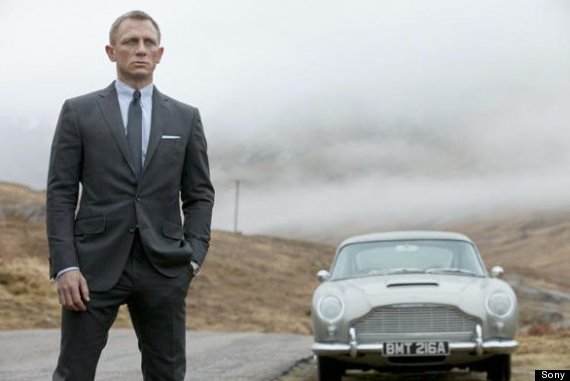 Daniel Craig is Bond is back protecting the realm in 'Skyfall'
8pm, ITV
Britain's most successful film EVER at the box office - expect something very old, a few things new, a lot of things borrowed from other films, all put to good use in this first 007 by Sam Mendes, now happily back on board for the next instalment from this particularly unrealistic branch of MI6. And Adele's Oscar-winning theme is still room-stopping.
8pm, Sky Movies
The surprise hit of the year - who said a blatant merchandise tie-in couldn't work on the big screen? Somewhere, in a dark room, the people who put 'Battleship' together are banging their heads against a wall.
CHRISTMAS DAY:
3.10pm, BBC1
Surprisingly, Antonio Banderas is hilariously convincing as the voice behind the puss, in this ridiculously larger-than-life 'Shrek' spin-off. If ever you need to explain the word 'swashbuckling' to anyone, just ask them to watch this film, which finds Puss bent but definitely not broken as he goes on the run from authorities after being wrongly condemned. Romance comes in the form of purring lady cat Salma Hayek. There is nothing here not to love.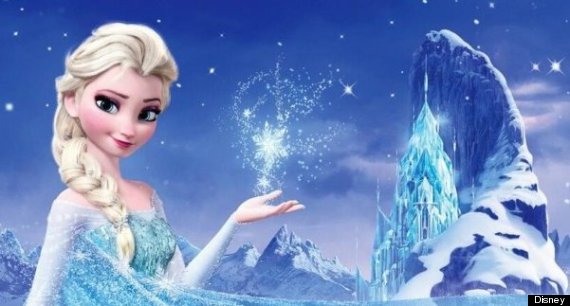 Frozen - the most popular animated film ever, according to box office figures
7pm, Sky Movies
Fully-grown men and film critics were moved to tears with this reworking by Disney of Hans Christian Anderson's 'The Snow Queen', and Robbie Williams borrowed the soundtrack to help his wife through childbirth. See for yourself why this film bringing 20th-century sexual mores to the courtly intrigues of a 19th-century kingdom has become the most profitable animated film EVER, and be warned, you will be singing 'Let It Go' probably into February.
11.05pm, C5
When you're swigging the last of the Christmas Day port and sneaking another mince pie, sometimes the only thing to do is sit down and start singing along to Abba. Fortunately, Muriel's here and happy to provide in this deceptively light tale of a girl coming into her own on Australia's technicolour eastern coast. Toni Collette broke through as Muriel, but Rachel Griffith's star is also brightly evident.
BOXING DAY:
11.40am, BBC2
Gene Kelly may be more famous for his 'Singing in the Rain' sequence (which can be seen later on Boxing Day), but there's actually a bit more story in this earlier demonstration of his genius. Three sailors - Kelly, Frank Sinatra, Jules Munshin - must navigate their way through shore leave in this MGM classic, with their various encounters with feisty, tube-skirted females leaving them all at sea.
3.15pm, BBC1
What could be a legitimate horror premise - a power provider fuelled by the screams of children - is a thrill-ride comic caper, voiced by the talents of Steve Buscemi, John Goodman and the unique Billy Crystal. Pixar Studios working here at its absolute best.
CAPTAIN AMERICA: WINTER SOLDIER
5.45pm, SKY MOVIES
Ahead of his 'Avengers Assemble' contribution, here is Chris Evans proving he has what it takes to go it alone as Captain America. Ably supported by Scarlett Johansson's Black Widow, he must confront a roll-call of undercover villains and ghosts from his past in this exhilarating blockbuster that brings to mind the great Christopher Reeve's best outings as Superman.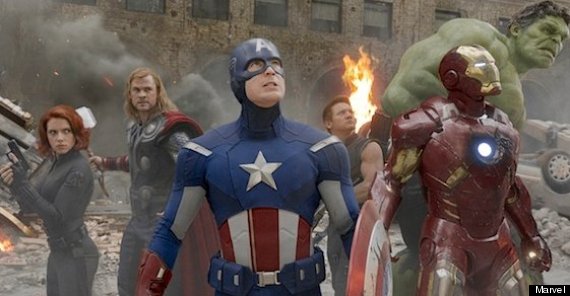 Robert Downey Jr steals the show (just) in 'Avengers Assemble'
8.30pm, BBC1
Despite sharing the screen with fellow heroes Thor (Chris Hemsworth), Captain America (Chris Evans), Hulk (Mark Ruffalo), Hawkeye (Jeremy Renner) and Black Widow (Scarlett Johansson), Robert Downey Jr demonstrates why he's Hollywood's most bankable star with his central role as Iron Man. Even if you don't fancy being swallowed whole by the Marvel franchise, there are lots of separate chapters to enjoy here, even the scene-stealing ham of Tom Hiddleston as a capricious Loki. Why DO they always make the villains so British?
10.45pm, ITV
Any idea that Jennifer Lopez can't act can be dispelled with this re-run of her electric teaming with George Clooney as a pair on the run. Give her a good script like this one, and she can do anything.
SATURDAY 27 DECEMBER:
7.30pm, BBC4
Held up by fans as the finest of all the great Ealing Comedies, this eccentric tale of whisky smuggling in the Outer Hebrides stands up more than 60 years after it was made, and can be enjoyed for its own merits, as well as its position as film forefather to such Scottish treasures as 'Gregory's Girl' and, most pertinently, 'Local Hero'.
10.20pm, SKY MOVIES
Russell Crowe stars in this ambitious take on a classic tale by 'Black Swan' director Darren Aronofsky. There aren't many animals to count, but Crowe is a worthy backbone in an epic reconstruction belying any fears that they don't make them like they used to.
SUNDAY 28 DECEMBER:
3.20pm, ITV
Some films come along that they are so complete, so life-affirming, comedic yet thrilling that there really is nothing else to say. Stephen Spielberg may have gathered the trophies for later works such as 'Saving Private Ryan' and 'Schindler's List' but, for millions of fans around the world including children who want to keep their best friend safe, this will always be his finest hour. And, if it is, then the finest five minutes of that hour is surely the bicycle ride across the moon. Wonderful, always.
8.15pm, Sky Select
The surprise, Oscar-nominated, BAFTA-winning hit of last year, proving that Steve Coogan had found the heart next to his funny bone in this brilliant adaptation of Martin Sixsmith's book. Judi Dench is Philomena, a woman able to forgive the nuns who stole her son, even as she is tireless in tracking him down. Laughter, tears and a strong message of redemption throughout. Very special.
All TV trends data referred to in this article has been supplied by Virgin Media, which provides access to up to 260+ channels including Sky Movies, Freeview Channels, Virgin Movies and Netflix.
REVEALED: The TV Show Or Film Most Of You Think Is Guaranteed To Get You In A Festive Mood - More Results Here...
LIKE US ON FACEBOOK | FOLLOW US ON TWITTER