A mental health campaigner whose own battles with depression saw him launch an international search for the man who saved his life is being admitted to hospital after having suicidal thoughts.
Jonny Benjamin started the #FindMike search earlier this year, intent on finding the unknown passer-by who stopped him leaping to his death from Waterloo Bridge in central London six years earlier.
Benjamin, then aged 20, had been diagnosed with schizophrenia and said he felt his life had hit "rock bottom" before the kindly intervention of a stranger, later identified as Neil Laybourn when the search went viral.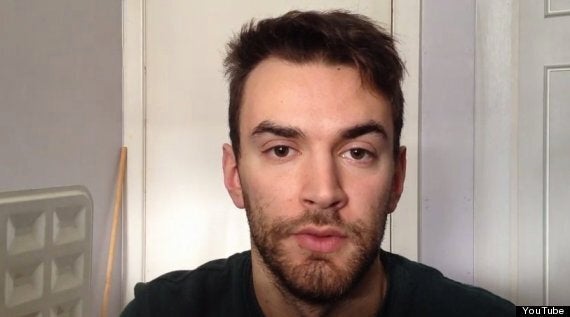 Jonny Benjamin launched 'Find Mike'
However, Benjamin has since announced he will be returning to hospital for Christmas after his illness worsened.
In a YouTube post last night, he said: "I've been making plans for my suicide and as a result I am going back into hospital.
"I'm really not doing very well. Just when I think I can't get any worse, it somehow seems to.
"I really am at rock bottom and I see my suicide as the only escape from it.
"I can't be around anyone any more. When I am, I am shaking, trembling ... even around the people that I love.
"That's how bad the anxiety's got - I can't even be around the people that I love and so I see my only way out of that is to take my life because I don't think I'm going to get better.
"I absolutely cannot stand myself, being in my skin, doing this - hearing my voice. I hate, hate myself. How do you recover from that? I don't know if I can.
"So, yeah - I'm going into hospital. I don't want to go - I desperately don't want to go, but I don't have a choice."
In a tweet from his @MrJonnyBenjamin account, the campaigner and film-maker wrote:
If you have been affected by this story, in the United Kingdom, call the Samaritans on 0845 790 9090