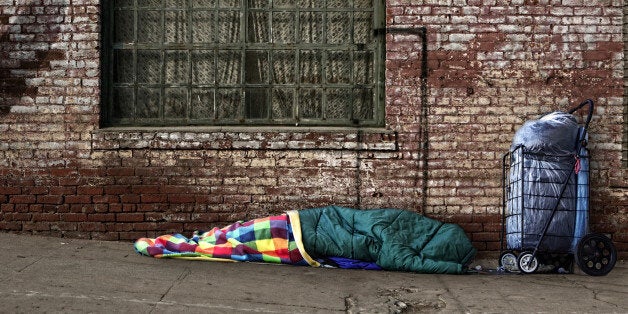 An employee at a Canterbury branch of Wilkinson sprayed freezing water on homeless people who were seeking shelter, according to an eyewitness.
Local resident Tammi-Lee Connor claims to have seen a worker unleash a hosepipe on a group outside the store, causing one to fall and hit his head.
Connor said that the people were "being treated like animals".
In a Facebook Post, she said: "No night is complete without drama; kindly provided in this instance by a grubby little man who works for Wilkinsons in Canterbury, who thought that it was acceptable to use a hosepipe to disperse the homeless who were sleeping outside Wilkinsons last night.
"His reasoning? They'd been there for the last 3 nights and management wanted them moved.
"Well maybe this post will go viral and we'll see how much management like it when their staff treat human beings like animals."
Connor confronted the man with the hose, adding: "When he said that the police were on their way to move them along, I pointed out that if they turned up to find him assaulting people with a hosepipe, it would be HIM they took away.
"He took the point. There was no more water."
The business denies the allegations, saying the hose was used to wash down the pavement after it had been used as a toilet.
Wilkinson spokesperson Peter Woodall said: "I think whoever saw the incident misunderstood what was happening.
"We've looked into this and reviewed CCTV footage. We have regular locals using our staff entrance overnight and we are on good terms with them.
"On the night they were joined by a larger number of individuals and a number of empty alcohol bottles were broken and some individuals urinated against the door.
"Our night team was attempting to wash away the debris to make the doorway safe for staff before the store opened in the morning.
"At no time was any attempt made to use the hose pipe against any individual. When one person attempted to enter the store, police were called and the individuals moved on."
Police confirmed that the individual had been "spoken to about his behaviour" but no criminal offences were disclosed to officers.