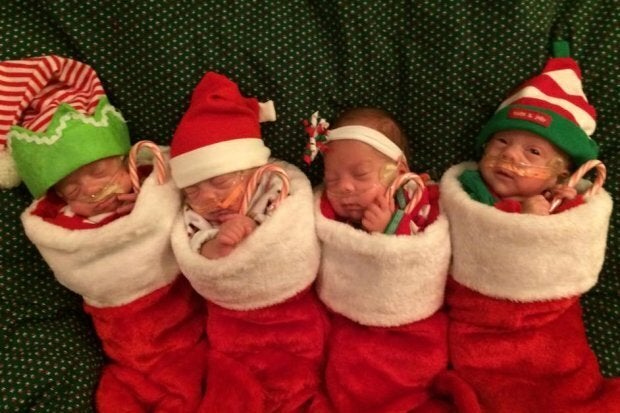 This adorable photo of premature quadruplets tucked into Christmas stockings has gone viral.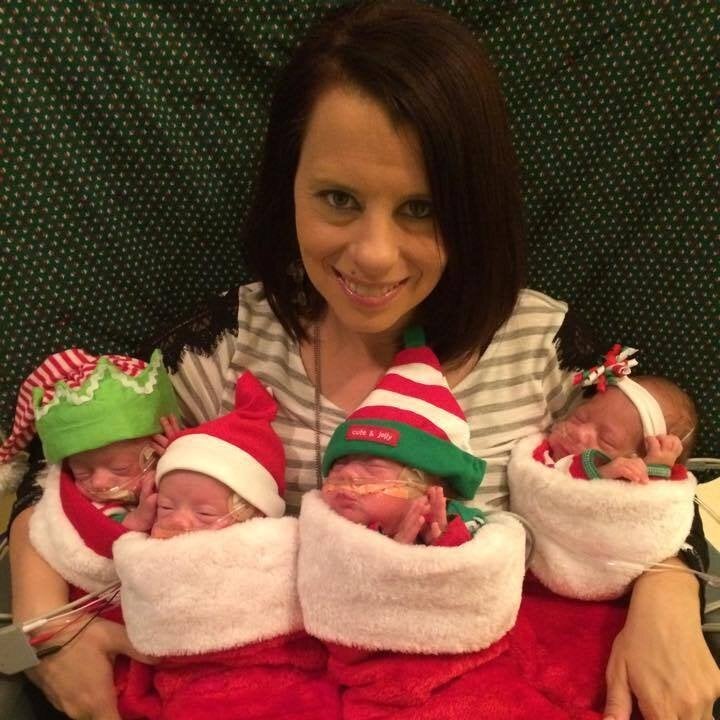 When mum Amanda Sallaska, from Kansas, went in to labour at just 25 weeks, she had to be airlifted 300 miles to the nearest hospital. There, she gave birth to her four September babies, who all weighed less than two pounds.
Since their birth, the premature babies have remained in the Neonatal Intensive Care Unit at the University of Colorado Hospital. Amanda told 9News: "It been a long, rough road, but thanks to God, first and foremost.. And thanks to the medical staff at UCH, I am proud to say all babies are now doing well and we hope to have some home within the next month."
While the babies won't be home until the New Year, the family will spend Christmas in the hospital. Amanda and her husband Grant also have a five-year-old son named Landon who will join them.
The photo of the newborns in stockings was actually an idea given to Amanda by an NICU nurse, who helped make the photo happen.