A flight carrying 162 people, including a British national, has gone missing on its way from Indonesia to Singapore.
The two countries immediately launched a search and rescue operation for AirAsia Flight QZ8501 but there was no sign of the plane more than nine hours after it lost contact with ground control.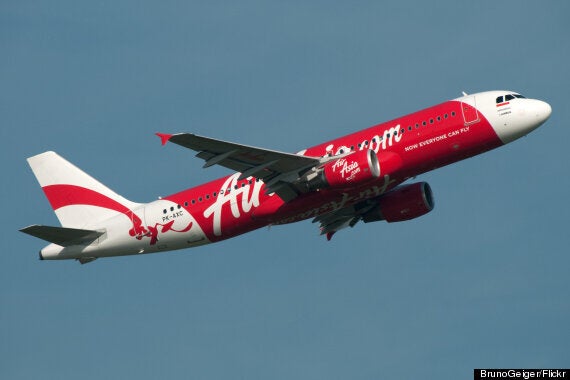 The missing plane, photographed in 2010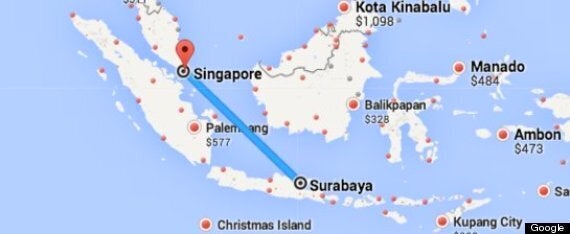 A map showing the intended flight path of the AirAsia plane
The Foreign Office said: "We are aware of reports of an incident regarding Air Asia flight QZ 8501.
"Our thoughts are with the passengers' families as they await further news. We have been informed by the local authorities that one British national was on board.
"Their next of kin has been informed, and we stand ready to provide consular assistance."
AirAsia, a regional low-cost carrier founded in 2001 by Malaysian businessman Tony Fernandes, said the missing Airbus A320-200 had requested deviation due to weather before communication with the aircraft was lost while it was still under the control of the Indonesian Air Traffic Control.
AirAsia has never lost a plane before and has a good safety track record.
"We don't dare to presume what has happened except that it has lost contact," Djoko Murjatmodjo, Indonesia's acting director general of transportation said.
He said the last communication between the pilot and air traffic control was at 6.13am on Sunday local time, 11.13pm on Saturday UK time, when the pilot "asked to avoid clouds by turning left and going higher to 34,000 feet."
He said there was no distress signal from the cockpit.
The contact was lost about 42 minutes after the single-aisle, twin-engine jetliner took off from Surabaya airport. It was about an hour before it was scheduled to land in Singapore.
The plane had two pilots, five cabin crew and 155 passengers, including 16 children and one infant.
Fernandes, who is the face of AirAsia, tweeted: "Thank you for all your thoughts and prays. We must stay strong."
He stirred controversy earlier this year after incorrectly tweeting that Malaysia Airlines flight 370, now synonymous with one of aviation's enduring mysteries, had landed safely.
The wide-bodied Boeing 777, went missing soon after taking off from Kuala Lumpur for Beijing on March 8. It remains missing until this day with 239 people.
Another Malaysia Airlines flight, also a Boeing 777, was shot down over rebel-controlled eastern Ukraine while on a flight from Amsterdam to Kuala Lumpur on July 17. A total of 298 people on board were killed.
William Waldock, an expert on air crash search and rescue with Embry-Riddle Aeronautical University in Prescott, Arizona, cautioned against drawing comparisons to the disappearance of Malaysia flight 370.
"I think we have to let this play out," he said. "Hopefully, the airplane will get found, and if that happens it will probably be in the next few hours. Until then, we have to reserve judgment."
At Surabaya airport, dozens of relatives sat in a room, many of them talking on mobile phones and crying.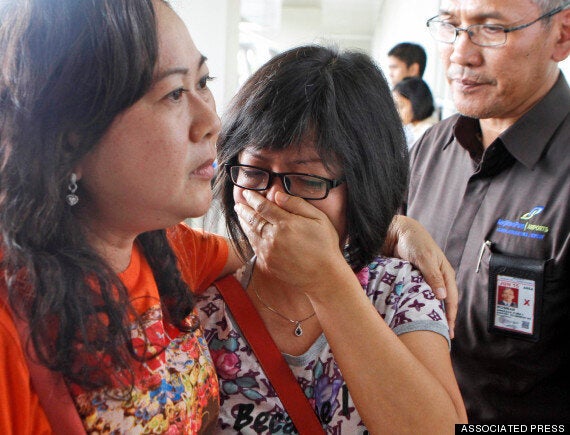 Relatives await news at Juanda International Airport in Surabaya, Indonesia
Some looked dazed. As word spread, more and more family members were arriving.
Search and rescue efforts now involved the Indonesian army, the national Search and Rescue Agency as well as Singapore and Malaysia.
Three aircraft, including a surveillance plane, have been dispatched to the area.
The Singapore air force and the navy also were searching with two C-130 planes.
Malaysian Prime Minister Najib Razak said: "Very sad to hear that AirAsia Indonesia QZ8501 is missing. My thoughts are with the families. Malaysia stands ready to help."