Horrific images of bodies being recovered by Indonesian officials from the AirAsia flight that disappeared two days earlier, have been broadcast live on local TV to watching families, in a painful end to the aviation mystery off the coast of Borneo island.
Officials have now confirmed that the debris and bodies are from the doomed flight. The first six bodies were spotted found in Java Sea waters about 10 kilometers from Flight 8501's last communications with air-traffic control. The corpses did not have life jackets on.
More than 40 bodies have now been recovered. The plane with 162 people on board disappeared on Sunday on its way from Surabaya, Indonesia to Singapore after encountering storm clouds.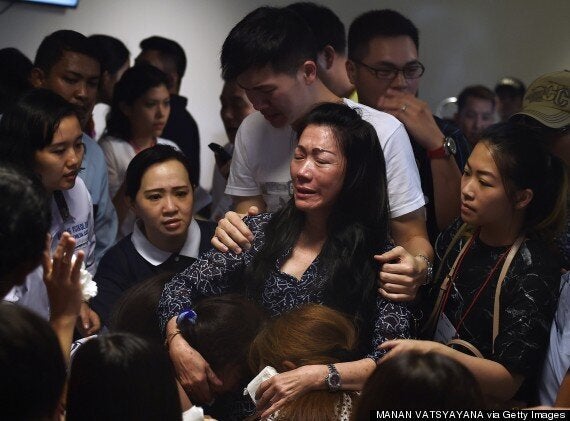 Family members of passengers onboard the missing Malaysian air carrier AirAsia flight QZ8501 react after watching news reports showing an unidentified body floating in the Java sea
The Foreign Office has confirmed a British passenger was on board flight QZ8501, Hull-born energy executive Choi Chi Man, who is believed to be resident in Singapore. He was flying from Indonesia with his two-year-old daughter Zoe to meet his wife and son.
Search leader Bambang Soelistyo said: "As the search and rescue coordinator, I can 95% confirm debris and objects from the plane. The 5% is simply because I haven't seen personally seen them."
The first three recovered bodies, swollen but intact, were brought to an Indonesian navy ship, National Search and Rescue Director SB Supriyadi told reporters in the nearest town, Pangkalan Bun.
Images on Indonesian television showed a half-naked bloated body bobbing in the sea. Search and rescue teams were lowered on ropes from a hovering helicopter to retrieve corpses.
As family members of the plane's passengers sat together in a waiting room at the Surabaya airport, they watched the graphic details on television.
Many screamed and wailed uncontrollably, breaking down into tears while they squeezed each other.
One middle-aged man collapsed and was rushed from the room on a stretcher.
One family member, Ifan Joko, 54, said that despite the tragic news he is still hoping for a miracle. His brother, Charlie Gunawan, along with his wife, their three children and two other family members, were traveling to Singapore on the plane to ring in the New Year.
"I know the plane has crashed, but I cannot believe my brother and his family are dead," he said, wiping a tear. "... We still pray they are alive."
Nearly all the passengers and crew from the doomed plane are Indonesians, who are frequent visitors to Singapore, particularly on holidays.
The discovery of the bodies came after several pieces of red, white and black debris were spotted in the Java Sea near Borneo island.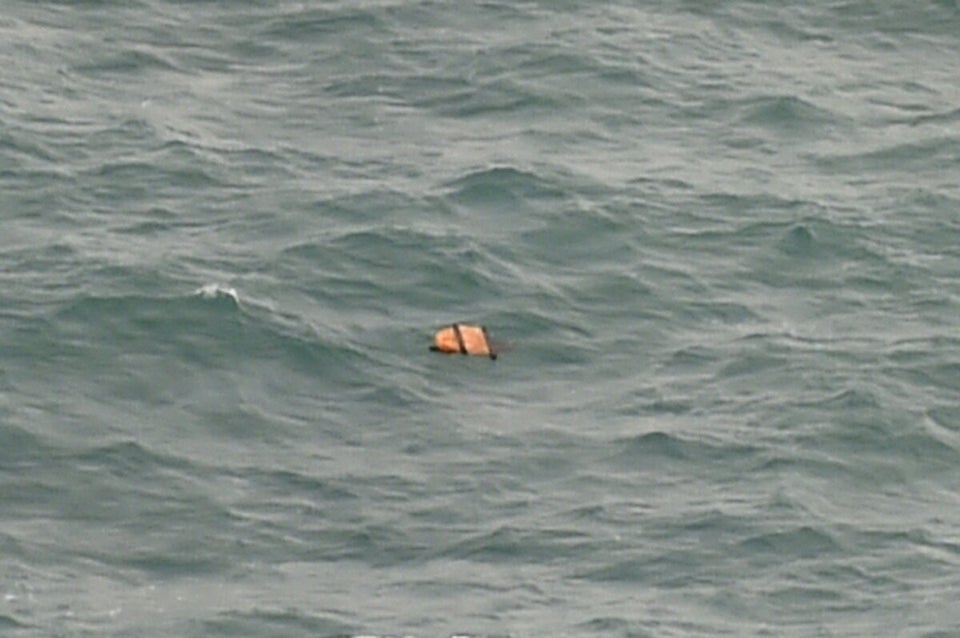 AirAsia debris
Pilots of the jet had been worried about the weather on Sunday and sought permission to climb above threatening clouds, but were denied due to heavy air traffic. Minutes later, the jet was gone from the radar without issuing a distress signal.
AirAsia group CEO Tony Fernandes tweeted, "My heart is filled with sadness for all the families involved in QZ 8501.
"On behalf of AirAsia my condolences to all. Words cannot express how sorry I am."
The suspected crash caps an astonishingly tragic year for air travel in Southeast Asia, and Malaysia in particular. Malaysia-based AirAsia's loss comes on top of the still-unsolved disappearance of Malaysia Airlines Flight 370 in March with 239 people aboard, and the downing of Malaysia Airlines Flight 17 in July over Ukraine, which killed all 298 passengers and crew.
On Tuesday, another disaster was narrowly averted. Philippine officials say an AirAsia Zest plane with 159 passengers and crew members overshot a runway in a central province after landing in windy weather from Manila.
Giovanni Hontomin, who is in charge of AirAsia Zest's operations, said crew members activated an emergency slide to help passengers disembark safely from the Airbus A320-200 on Tuesday. There were no immediate reports of injuries and the plane remained stuck on a grassy area near the runway's end.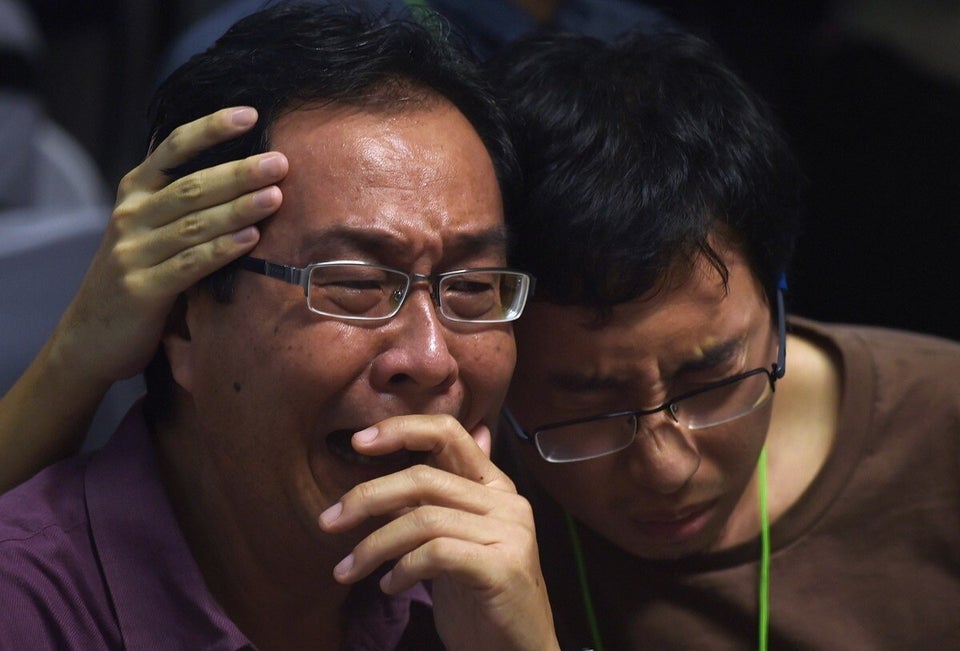 Air Asia familes
Several countries are helping Indonesia retrieve the wreckage and the passengers from the AirAsia flight.
The United States on Tuesday announced it was sending the USS Sampson destroyer, joining at least 30 ships, 15 aircraft and seven helicopters in the search for the jet, said Indonesia's Search and Rescue Agency chief Henry Bambang Soelistyo.
A Chinese frigate was also on the way, while Singapore said it was sending two underwater beacon detectors to try to detect pings from the plane's all-important cockpit voice and flight data recorders. Malaysia, Australia and Thailand also are involved in the search.
Popular in the Community