The BBC has postponed a documentary based on the relationship between the royal family and the press in the aftermath of the death of Diana, Princess of Wales, after apparent legal interventions from the royals.
According to the Radio Times, the documentary, presented by former Panorama editor Steve Hewlett, was pulled from the 9pm slot on Sunday's schedule after lawyers "known to represent senior members of the royal family" had made contact.
Reinventing The Royals is described on the corporation's website as a "two-part series about the twenty-year battle between the monarchy and the media - the first family and the fourth estate - over personal privacy and public image".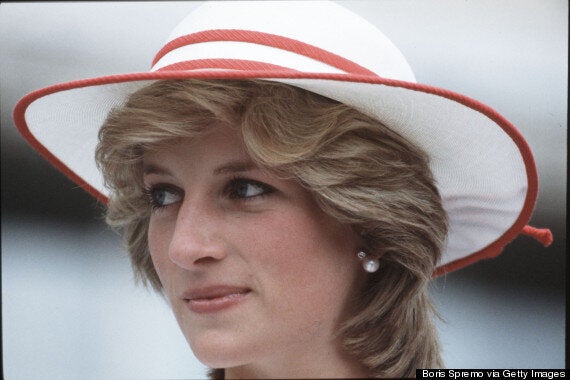 The documentary will examine the impact of Diana's death on the image of the Royals
It will feature the first ever TV interview with Prince Charles' press secretary at the time of Diana's death, Sandy Henney.
"Charles was getting some pretty virulent criticism – bad father, unloving husband," Henney will say. "I think he was pretty hurt. If you've got a middle-aged balding man and a beautiful princess, it's a no brainer as to who is going to get the media coverage."
A statement from the corporation said: "The BBC is delaying broadcast of the documentary Reinventing The Royals, due to be shown on BBC Two on January 4, until later in the New Year while a number of issues including the use of archive footage are resolved."
In an article for the Radio Times, Hewlett claims Prince Charles hired Mark Bolland as a form of "spin doctor" to help with his portrayal in the media.
Anti-monarchy campaign Republic have said they will write to James Harding, the BBC's head of news and current affairs, to seek clarification on why the documentary has been postponed.
Republic's spokesman Graham Smith, said: "The decision to delay broadcast of this documentary looks like undue pressure and interference that would not be tolerated if it were from Cameron or Miliband.
"At best the BBC might make a quick edit to avoid libelling someone - but delaying the broadcast so it can discuss the content of a documentary with its principal subject is unacceptable.
"The BBC has a responsibility to the public to show no fear or favour in its reporting. Prince Charles is in line to be Britain's head of state - he must be subjected to the same standards of media scrutiny as any politician.
"The BBC and other broadcasters are far too deferential to the royals. It's time they began to treat them in the same way they treat politicians and other public officials."