A llama spooked by a dog prompted a marathon six-hour chase through the town of Littlebrough in Greater Manchester on Monday night.
The female rescue llama, named Calista, escaped from a field at around 6pm after being scared by the pet. She was on the loose until owner Dan Taylor caught up with her at midnight.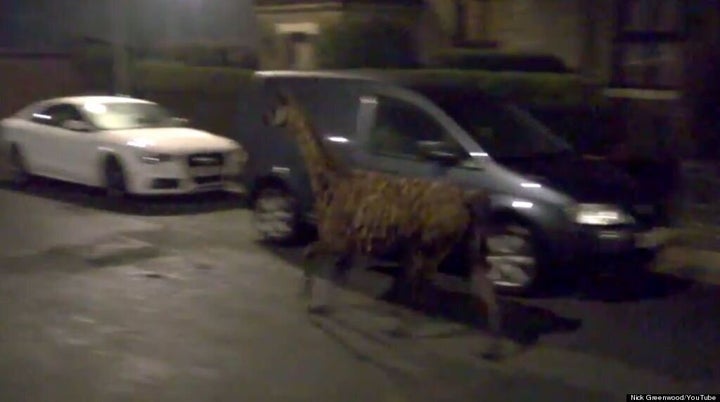 Taylor, who has 19 of the animals, told Manchester Evening News: "She was very frightened and it will take her a long time to get over this.
"All of them were very spooked by the dog. They are very timid and friendly creatures and this kind of thing really upsets them.
"I would really urge dog owners not to let their animals out loose in the area as they are not allowed in the field."
YouTuber Nick Greenwood captured footage of the South American animal barreling down his street before running down a main road.
Calista is now calm and back with the rest of Taylor's furry friends at his Ealees farm.