The Play-Doh 'Sweet Shoppe Playset' promises to let kids "make delicious-looking Play-Doh layer cakes and pretend frosting with the tools and compound in the Cake Mountain playset".
But one of the tools has caused some consternation as it looks like this...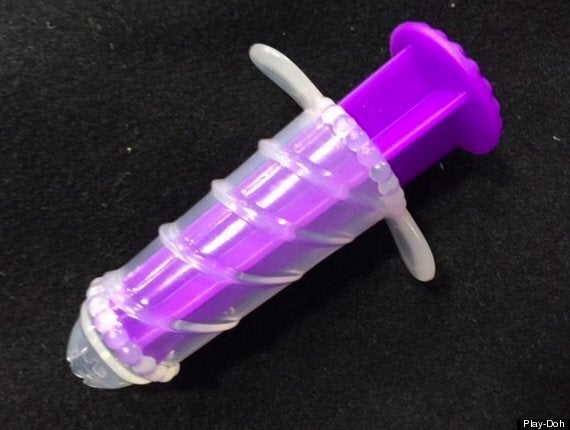 Yup, it looks like a didlo.
Shocked parents took to social media to complain about the toy while others questioned the company's design process.
Play-Doh have taken the comments on board and are taking action.
But it turns out concerns were raised back in November about the toy with the company releasing the same statement at the time.
It appears some of the old version had missed the recall.