This is the Connected Cycle bike pedal, it's a fitness tracker with a difference which is that if the bike gets stolen then it'll call you and let you know.
Unveiled at CES 2015 the CC uses GPRS and GPS to call a predetermined number if there's unauthorised movement and then continually track the bicycle until it's either returned or the thieves are caught.
It's quite bulky so probably not for the cycling enthusiast, instead its been designed for people who cycle in and around city centres where thefts are far more likely.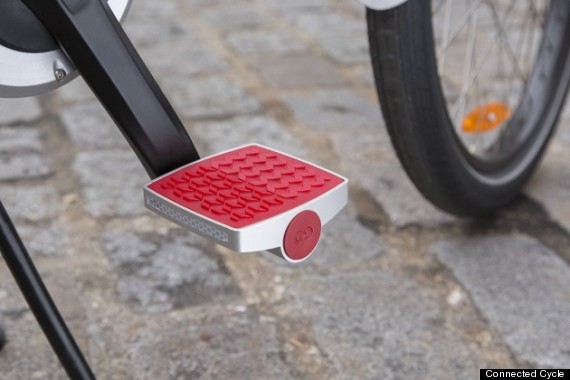 It charges through movement so you'll never have to replace the battery and only an hours worth of pedalling will give you enough charge to last for two weeks.
The French-based company plans to release the Connected Cycle in a range of colours with two years free GPS and GPRS. Sadly no word on price just yet but we'll update it as we find out more.