A popular free porn website has unveiled its number one ranked star as Lebanese-born Mia Khalifa, sparking outrage in her home country.
Khalifa usurped PornHub's former reigning champion Lisa Ann, who last month announced her retirement from the industry.
But Khalifa's accolade - after just three months in the business - has been overshadowed somewhat by fascination with her Middle Eastern roots – and criticism from her fellow Arabs.
"She also has another tattoo of the infamous Lebanese Forces cross on her wrist. When questioned about it, she replied: "I was born and raised there, I'm entitled to an opinion on the politics just like everyone else."
The 21-year-old now lives in Miami, Florida, and describes herself on her Twitter account as the "unofficial mascot of the Florida State Seminoles and a pornstar in the off-season."
Responding to the criticism on Twitter, Khalifa wrote: "Doesn't the Middle East have more important things to worry about besides me? How about finding a president? Or containing ISIS?"
She also retweeted some of the abuse she has received including descriptions of her work as "shameful" and the comment "you do realise that you'll be the first person in Hellfire right?"
He wrote: "I think it's pretty great that at a time when the Lebanese government and authorities are following in the footsteps of our ultra-conservative Arab counterparts and banning porn sites in Lebanon, one of our own topped the charts of the biggest names in online porn.
"I don't really care what any of you think about her career choice, after all, it's her body to do whatever she wants with."
In a Facebook post British-Lebanese author Nasri Atallah added: "The moral indignation... is wrong for two reasons. First and foremost, as a woman, she is free to do as she pleases with her body.
"Secondly, as a sentient human being with agency, who lives halfway across the world, she is in charge of her own life and owes absolutely nothing to the country where she happened to be born.
"For the record, I don't think we should be particularly proud of Mia Khalifa, we should just be indifferent. She's doing a job she chose, in a regulated industry, no different to banking.
"Actually, it's probably more regulated than banking. I certainly don't think she's our last frontier against ISIS as some have suggested. She is a 21-year old in Florida who has made a decision for herself, with absolutely no wider implications."
Lebanese news site Ya Libnan points out in September that a subsidiary of Lebanon's Ministry of Telecommunications issued a decision requesting six porn sites be blocked.
It writes: "The said decision has sparked a series of comments from critics on social media; some considered the decision as a violation of their personal freedoms, deeming it as part of the series of rulings issued by ministries and other directories imposing censorship."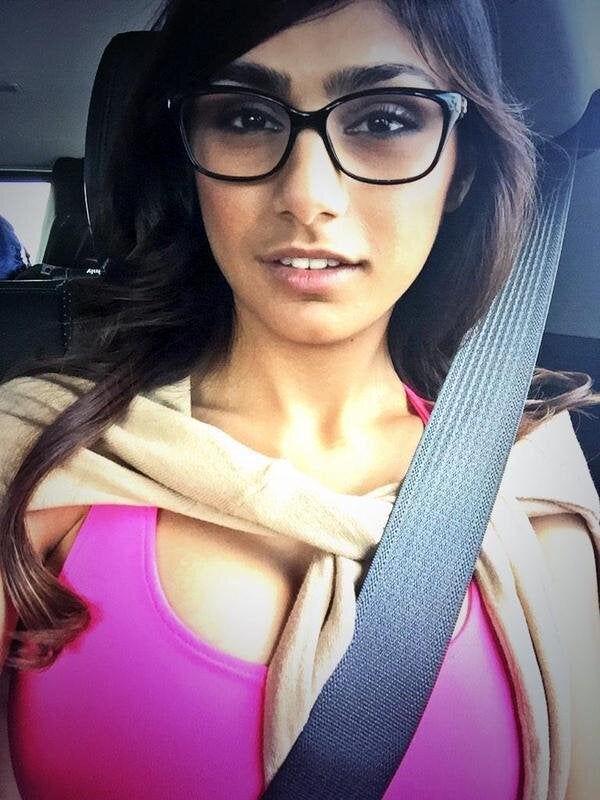 Mia Khalifa