WARNING: This report contains graphic images, reader discretion is advised
A model who previously competed in Brazil's annual Miss BumBum contest has revealed images of horrific injuries reportedly sparked by a cosmetic procedure.
Andressa Urach risked losing a leg after suffering an advanced infection triggered by the surgical removal of hydrogel fillers, which were injected into her thighs five years ago.
Urach, a runner-up in the 2012 competition, was hospitalised in southern Brazil in December after experiencing serious complications including sepsis, cardiac arrest and respiratory failure, Brazil's Terra website writes. Miss BumBum contestant Andressa Urach pictured in hospital last month and below, competing in the contest in 2012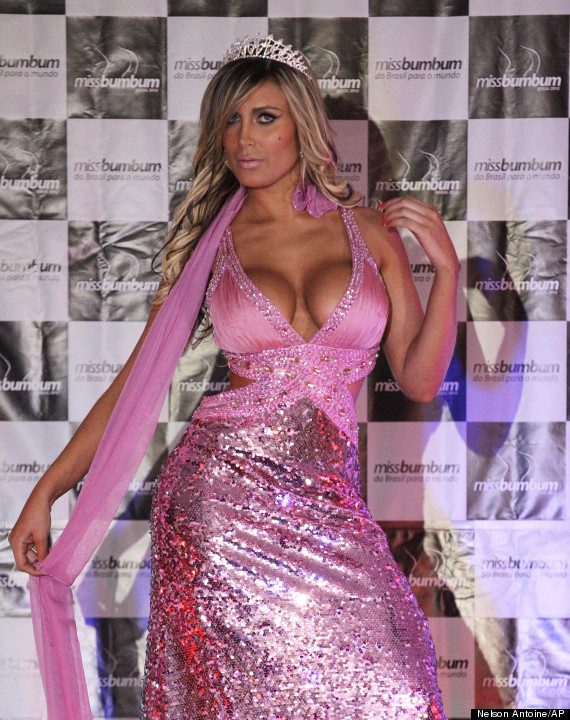 The extremely graphic images show cavities in the 27-year-old's thighs where the hydrogel was removed and the infection subsequently took hold.
SEE ALSO:
She was released from hospital on Christmas Eve, telling Brazil's R7 website: "I… want to thank the affection of all the press who treated my case so closely… I'm happy to be home and recovering well… I want to be with my son and family."
Urach reportedly had hydrogel and the filler PMMA injected into her thighs in a bid to make her bottom appear more lifted.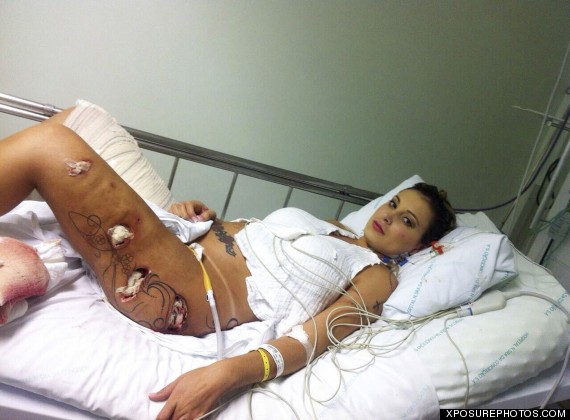 Urach has revealed shocking images of her injuries
But in July last year she began to experience pain and a medical examination revealed her leg muscles had begun to rot under the fillers, prompting their removal.
Last month Urach was rushed to intensive care at Our Lady of the Conception Hospital in Porto Alegre.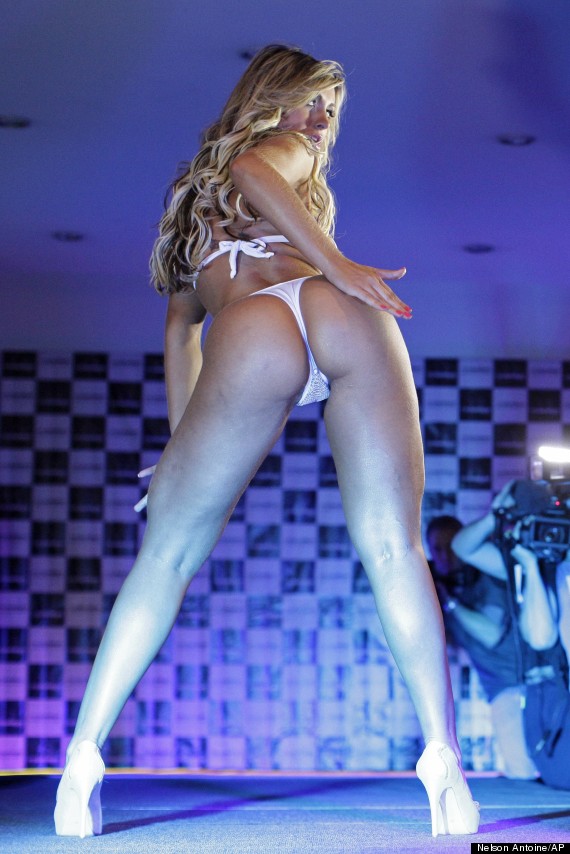 Urach was awarded second place in the 2012 competition for Brazil's best bottom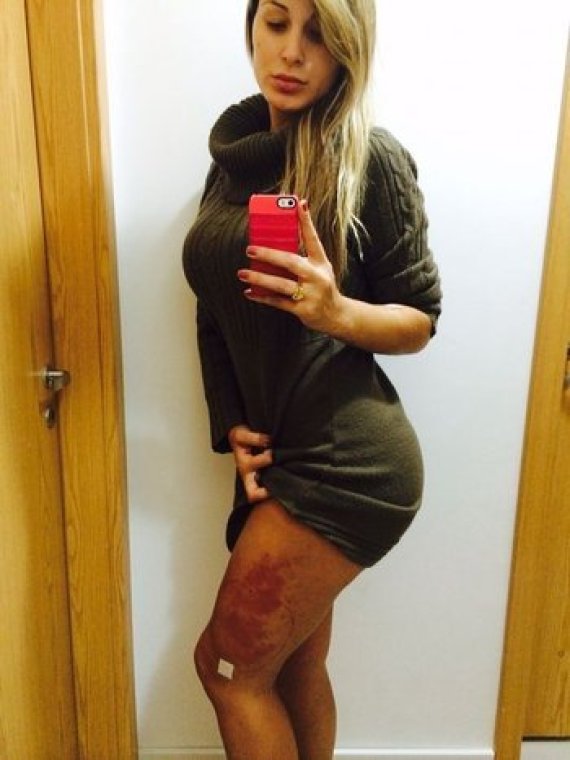 Urach first revealed her condition last year
In a statement, Urach's mother Marisete De Favari asked for the public to pray for her daughter.
She added: "I'm sure that my dear Jesus is wonderful and will cure it."