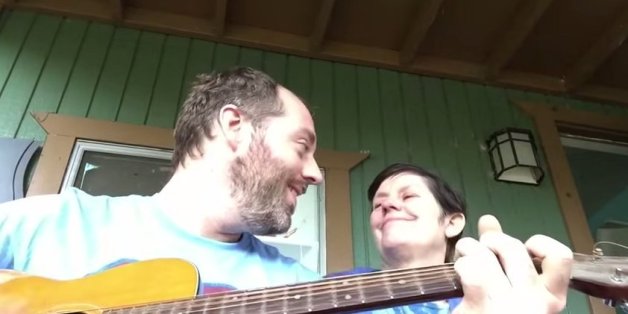 YouTube/Joe Fraley
Anyone who has a loved one suffering from Alzheimer's disease will know how difficult it can be to watch the mental decline of someone close to you. On the other hand, you also learn to cherish the good times - those fleeting moments when you get a glimpse of the person you once knew.
So when musician Joe Fraley uploaded a video of him singing to his mother with Alzheimer's - it really pulled on our heart strings.
Until recently, Fraley used to take his guitar over to her house and play her his music. But recently, as her condititoned worsened he has found it increasingly upsetting and difficult.
"My mom currently is in a stage where she wanders endlessly looking for her home," he explains on Reddit. "It's too hard for me to play songs to someone who I considered to be my biggest fan and have them leave the room during. At least at this moment. But once that stops I'll most likely start bringing my guitar again and continue to sing to her."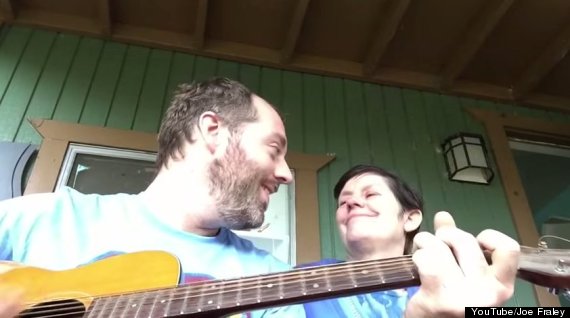 Fraley explains that the video was filmed before his mother moved into assisted living, while she still lived at home with his father.
SEE ALSO:

How To Tell If You're At Risk Of Alzheimer's Disease
"I am a little embarrassed for posting something so personal. I wasn't expecting all the attention it's been getting," he explains. "But the fact that it has touched so many people makes makes it worth while. My Dad and 3 siblings are proud as well. Thank you everyone so much for such kind words. I hope this video promotes awareness of this horrible disease....and encourages people to give their parents a big hug."
Adorable.
[H/T Daily Dot]