The Second World War veteran who made international headlines when he "disappeared" from his care home to attend the 70th anniversary D-Day commemorations last year, has died aged 90.
Bernard Jordan - dubbed the Great Escaper after his cross-Channel adventure - died peacefully in hospital.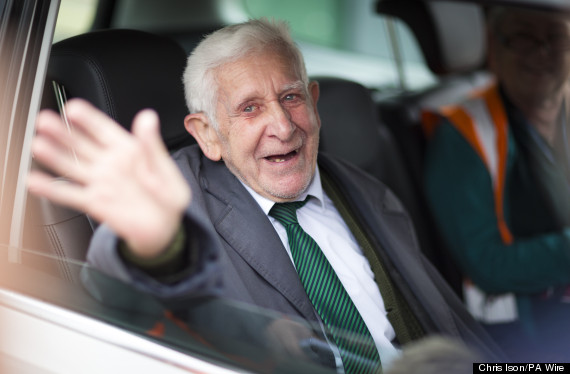 Bernard Jordan
His death was announced by Gracewell Healthcare, which runs care home in Hove, East Sussex, where Mr Jordan, known as Bernie, lived.
Mr Jordan went from the care home to embark on a trip to the D-Day anniversary events in Normandy wearing his war medals under his grey mac.
His disappearance sparked a police search last June 5 and his whereabouts were uncovered only when a younger veteran phoned later that night to say he had met Mr Jordan and he was safe.
SEE ALSO:
He was later inundated with more than 2,500 birthday cards from around the world following his adventure to Normandy.
Officials at the care home said Mr Jordan would be "much missed" by his wife and all his friends.
Amanda Scott, managing director of Gracewell Healthcare, said: "Bernie caught the world's imagination last year when he made his 'surprise' trip to France and bought a huge amount of joy to a lot of people.
"He will be much missed by everyone here and our thoughts and prayers go out to his wife.
"Bernie was always insistent that what he did during the war was nothing unusual, and only what many thousands of others did for their country.
"That may well be true, but the little bit of excitement he gave everyone last June was typical of his no-nonsense attitude to life and is how he will be remembered by thousands of people."
Asked why he travelled to Normandy, Mr Jordan, a former local borough councillor and mayor of Hove, said: "My thoughts were with my mates who had been killed.
"I was going across to pay my respects. I was a bit off course but I got there."
He added: "Britain is a smashing country and the people are smashing, and if you have to do something a bit special, then they are worth every effort."