Incredible footage from inside a lift shows the moment a US police officer accidentally shot himself in front of his horrified wife.
Darryl Jouett of Erlanger, Kentucky suffered serious injuries after accidentally discharging his firearm while the pair were on a date.
The incident was caught by a CCTV camera, showing his wife's horror as the off-duty officer accidentally fires the pistol, causing a bullet to ricochet into his stomach.
"He was transitioning the holster and transitioning the gun out of his holster," Cincinnati Police Captain Michael John told WLWT. "He was going to carry it in his hand as they walked to the car.
"As he was pulling the gun from the holster, a round discharged, ricocheted in the elevator, struck him in the stomach."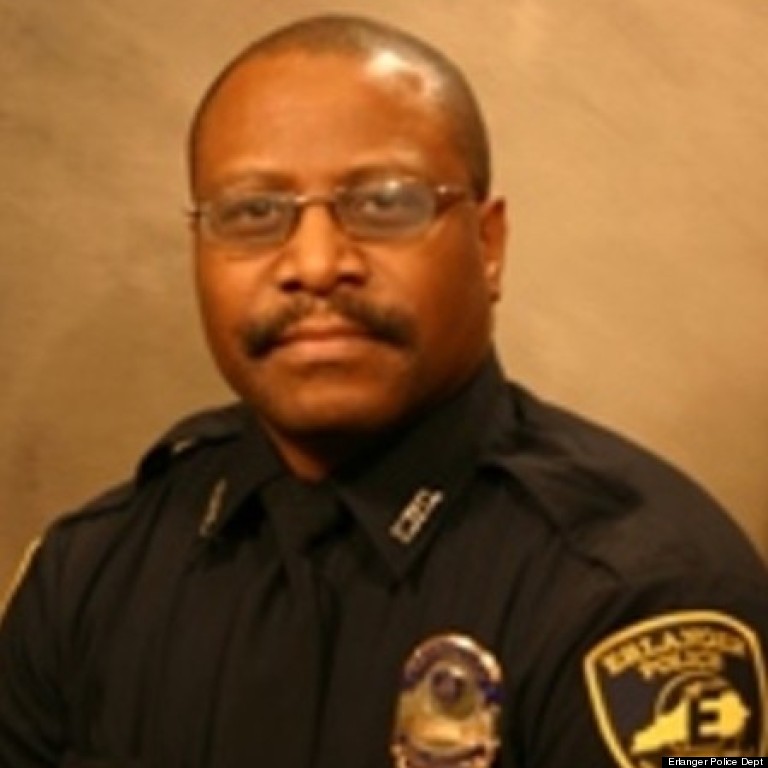 Officer Jouett in his official Erlanger Police Dept. portrait
Jouett was reportedly off-duty at the time, taking his wife to dinner in Cincinnati, Ohio.
"It's very unusual. Obviously you have somebody that's used to handling firearms," Capt. John told WCPO. "It's very unusual to see somebody discharge a firearm, accidentally, in a confined space like that."
Officer Jouett is recovering at home but has been instructed not to speak about the incident.