UPDATE: It's Official: Imran Khan Has Married Former BBC Weather Presenter Reham Khan
Former Pakistan cricket captain turned politician Imran Khan has reportedly tied the knot with a former BBC weather presenter.
The Times of India cites Pakistani media reports of Imran confirming the news he had wed Reham Khan at Heathrow Airport on Monday as he prepared to board a flight to Islamabad.
It quotes the 62-year-old as saying: "I am going to Pakistan to share the good news of my marriage with the nation. I have nothing to hide."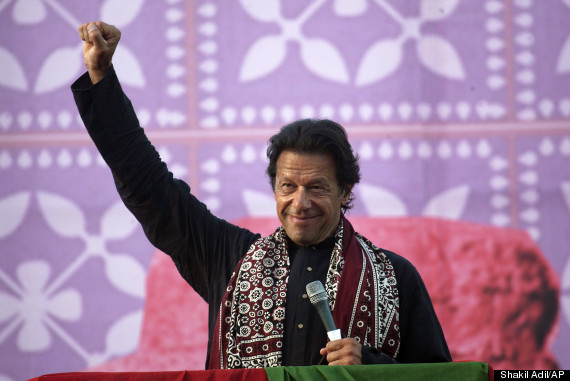 Imran Khan, leader of Pakistan's Tehrik-i-Insaf (PTI) party, has reportedly confirmed he has remarried
It adds Imran also told reporters that getting married "isn't a crime."
Reham, 41, is a divorced mother-of-three who appeared regularly on BBC South Today and now works as an anchor woman for Pakistan television channel AAJ TV.
Imran, who is the leader of Pakistan's Tehrik-i-Insaf (PTI) party, was married to London journalist and campaigner Jemima Khan from 1995 – 2004. Khan is rumoured to have married former BBC weather presenter Reham Khan
The father-of-two has refused to officially confirm the news – indeed on New Year's Eve he attempted to dispel rumours by tweeting: "The reports of my marriage are greatly exaggerated!"
The reports of my marriage are greatly exaggerated!

— Imran Khan (@ImranKhanPTI) December 31, 2014
But his former wife has hinted at her ex-husband's plans herself.
Writing in the New Statesman in October, Jemina said: "Speaking of name changes, my ex-husband, Imran, recently announced that he intended to get remarried soon, which made me think it's probably time to change my name back to Goldsmith."
On Tuesday Imran's sister Aleema told the MailOnline the family challenged him "a few days ago" about the rumours and that her brother denied the claims.
When told he had reportedly confirmed the news at the airport, she replied: "Really? Really? Let's see if he announces it officially. I am taken aback.
"This is a real challenge for him. We haven't met her and I don't know that we want to meet her."
The Times (£) reports Imran's family believe the rumours have been designed to damage his political career in Pakistan, where remarriage is frowned upon.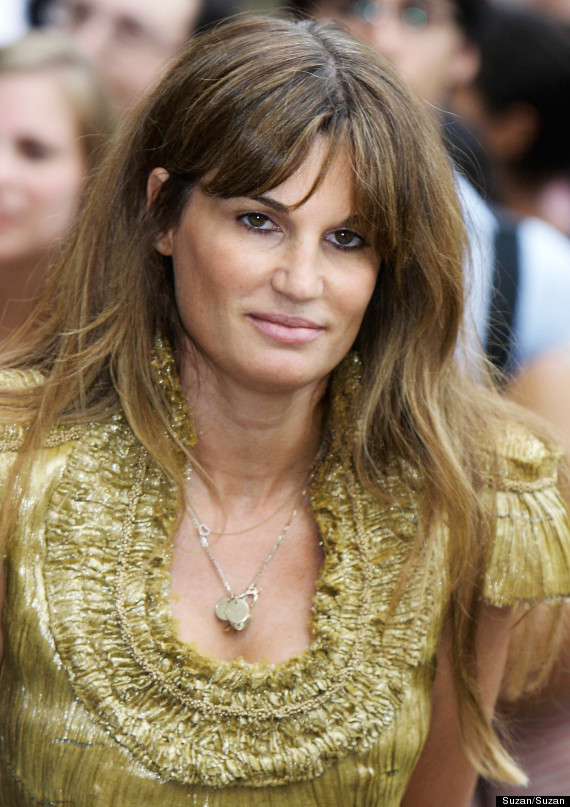 Imran's former wife Jemima Khan has herself hinted at his plans to remarry
Hate pages and semi-revealing images of Reham have been circulated on the internet and the newspaper even cites a supporter of Imran's PTI party as tweeting: "I used to consider Imran Khan [the] most righteous leader of Pakistan but if he is going to marry Reham Khan he is going to lose my support."
A senior member of the party told the publication: "If the news about his marriage with Reham Khan is true, it would have a negative impact on the party and on Khan's image as her half-nude pictures have been circulated on the internet."
Reham joined the BBC in 2008 and stayed with the corporation for four-and-a-half years before moving to Pakistan to cover the country's 2013 General Elections, The Daily Echo writes.
It adds she has also dedicated her time to promoting causes including women and ethnic representation in police forces.