The lights went out on iconic German landmarks last night as growing 'anti-Islamisation' rallies pulled in the highest numbers yet around the country.
Monuments including a major Catholic cathedral were plunged into darkness, in a sign of protest against the rapidly growing group Patriotic Europeans Against the Islamisation of the West (PEGIDA) which is opposed to Muslim immigration.
Cologne Cathedral turned its lights off in a gesture of defiance against the protesters, along with Berlin's Brandenburg Gate and monuments in Dresden, which has been the heart of the rising movement.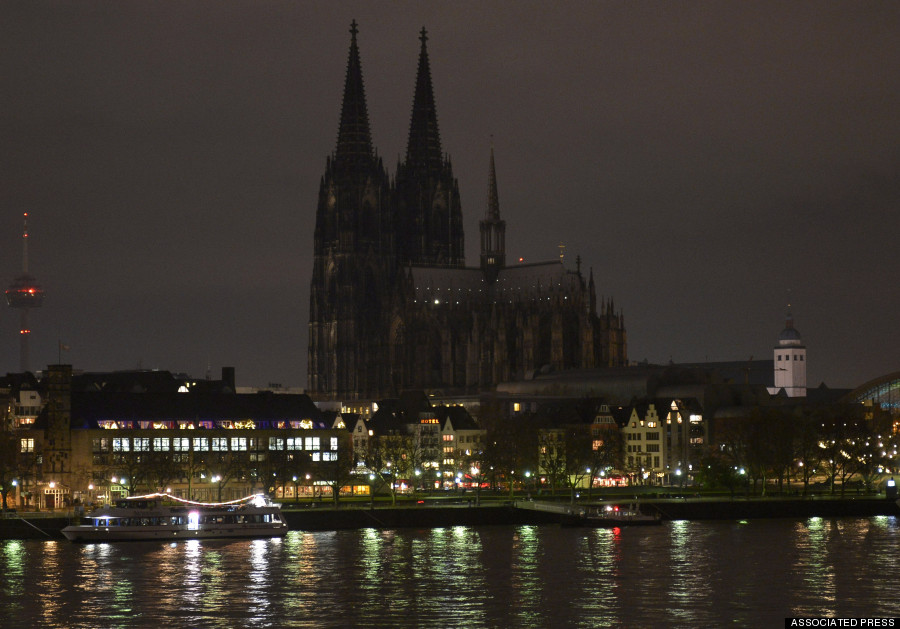 The famous cathedral went dark to protest against the far-right rallies
A record 18,000 people reportedly marched in Dresden in support of PEGIDA, many brandishing Christian crosses in the colour of the German flag.
READ MORE:
But the Catholic cathedral in Cologne was among the monuments switching off their lights in a move to show nearby protesters it does not support their beliefs.
PEGIDA says it wants to protect Germany's Judeo-Christian heritage against what it sees as the creeping influence of Islam in Europe.
The weekly rallies in Dresden have shaken the German political system, and have been met with even larger counter protests as people take to the streets in solidarity with the wave of recent Middle Eastern refugees - many of whom are from war-hit Syria.
Germany's chancellor Angela Merkel has called for people to reject the growing protests which she called "racist". She said: "Speaking in the eastern town of Neustrelitz on Monday, she said: "We need to ... say that right-wing extremism, hostility towards foreigners and anti-Semitism should not be allowed any place in our society."