Sony has unveiled a concept rival to Google Glass that can be attached to any pair of glasses.
Called the Attach, these smart glasses are a separate module that can be attached (see what they did there) via the frame providing them with a small display, camera, and the ability to communicate with it via voice.
Sony's using what it calls an OLED microdisplay which then folds down in front of the right eye. Similar to the prism used in Google Glass this tiny display shows notifications, images, indeed anything you want.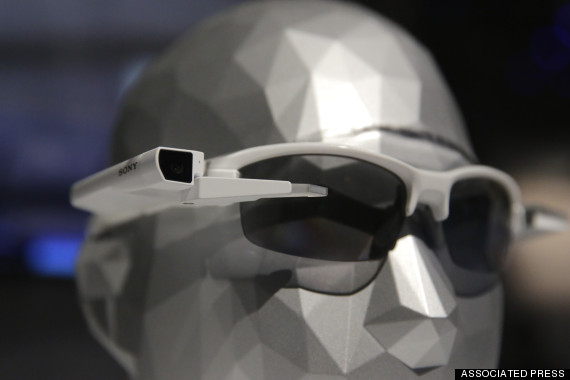 While it could technically be used for any purpose, Sony has been pitching the Attach at CES as a sports-focused device that can track your fitness, help you become better at golf and even record your snow sports.
This is still very much in the concept stage and considering Google isn't even sure what to do with its own pair of smart glasses, Sony's in no rush to jump the gun.
For now though it's an interesting look at how smart glasses could look and indeed how far they're progressing.