There comes a point in a former child star's career where it becomes apparent they want to put their former self behind them. Britney Spears dancing with a cobra at the VMAs. Miley Cyrus confusing a sledgehammer with a Solero ice lolly. And now Justin Bieber posing shirtless for Calvin Klein.
Yes, The Biebs officially confirmed on Tuesday night that he was the new face of the underwear brand, sharing a photo from his new campaign where he's stripped down to a pair of Calvin Klein pants on his Instagram page.
As the Internet erupted with people either excitedly reposting the image or voicing their disdain at the new pictures, he teased his followers with the message "this is just the start of the year", along with another shirtless picture, this time also featuring model Lara Stone.
The two also appear in a video clip to promote Calvin Klein which features Justin playing a drum solo (shirtless, natch), before getting up close and personal with Lara.
We can only imagine what David Walliams has to say about this raunchy clip…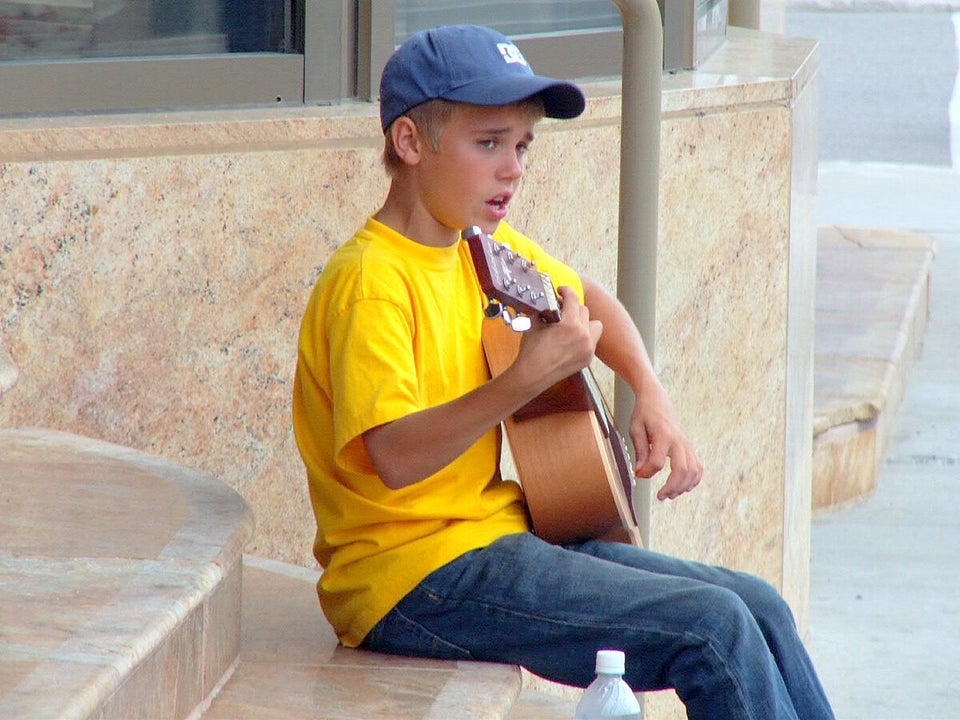 Justin Bieber: Child Star To Bad Boy