Elle Macpherson may be nicknamed 'The Body', but her new year's resolutions won't include crash diets or punishing exercise regimes.
The 50-year-old supermodel told OK! magazine that feeling healthy is far more important to her than how much she weighs.
"I want to feel good. It's not about staying in shape on the outside, it's about making sure I am well on the inside," she said.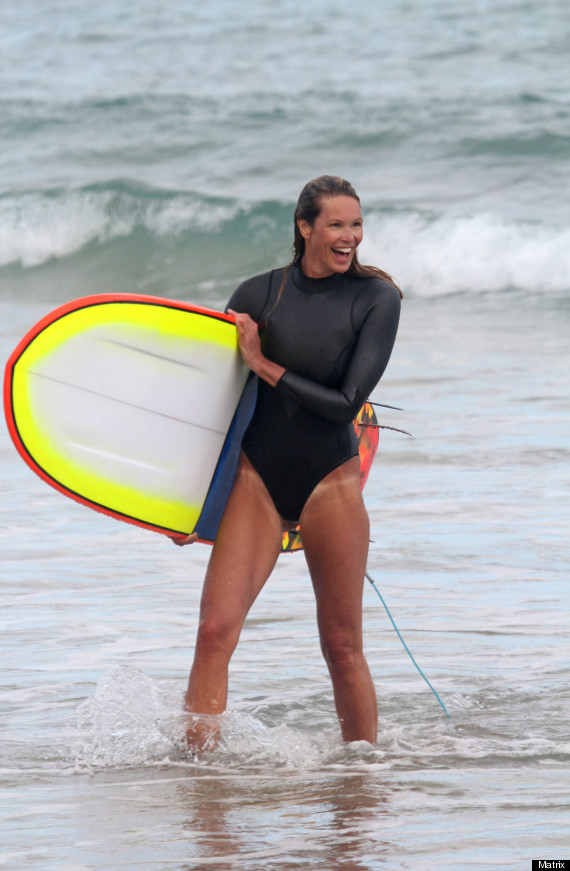 In the interview that appears in this week's edition, the mother of two went on to say that hobbies such as waterskiing, windsurfing and hiking help her to maintain her physique, but she has no idea how much she currently weighs.
"It's about how I feel, my energy levels and creative levels. Those are more important to me than a number on a scale," she said.
"When I was younger I was more concerned about what I weighed because I didn't know any better. Now I'd rather be feeling great than worrying about how much I weigh."
In recent years Macpherson has been linked to the alkaline diet and even co-founded a company, WellCo, that produces health supplements. Her first product The Super Elixir - an alkalising powder - has sold out twice since it went on sale in May 2014.
However the supermodel insists that finding the right balance for you as an individual is the most important thing.
"Balance is everything. I'm not extreme in any way," she said. "I don't cut out whole sections of food or deprive myself of things I'm craving."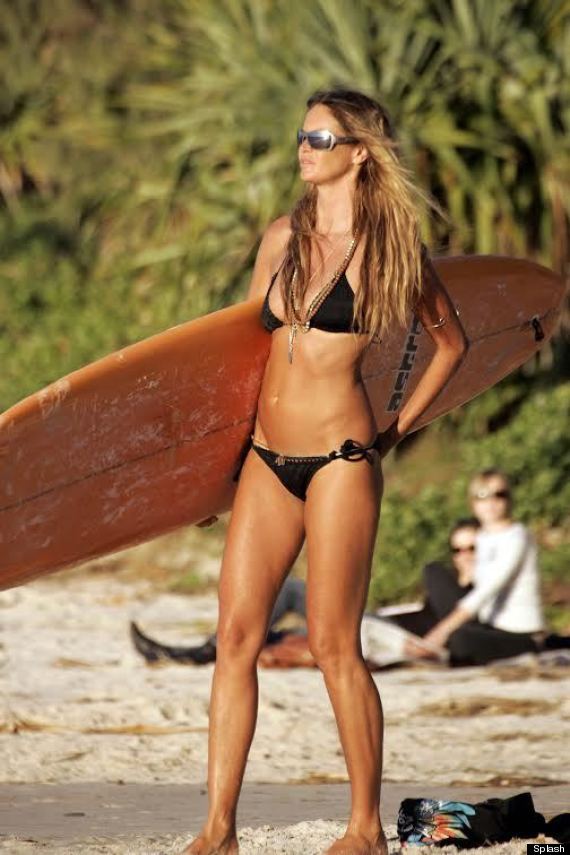 Among the constant talk of diets in January, Macpherson 's comments provide a welcome reminder that you can look and feel amazing without punishing new year's resolutions.
Previously speaking to HuffPost UK Lifestyle, BDA spokesperson and consultant dietitian Sian Porter explained why quick-fix new year diets often fail.
"The whole mindset of 'I'm going on a diet' suggests it has a beginning and an end, and to lose weight healthily you have to make small, sustainable changes," she said.
"A diet that will work is a diet that you can stick to, as long as you're not harming your health in the process."
We'll certainly be taking a leaf out of Elle Macpherson's book by making health and wellbeing our top priority in 2015.
SEE ALSO:

Why You Should Say No To Fad New Year Diets

From Urine Therapy To Clay Cleanse, Here Are The Celebrity Diets To Avoid In 2015