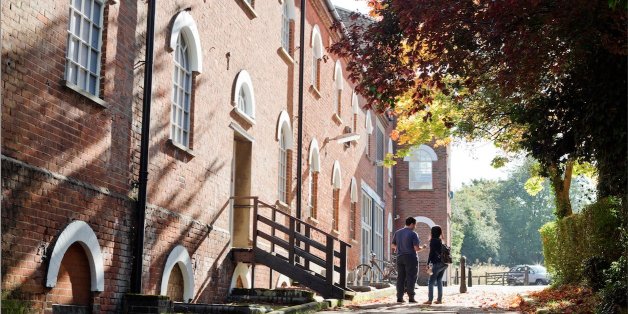 University of Buckingham
The nation's first independent university has opened its medical school, and will charge students £36,000 per year.
The University of Buckingham says it was overwhelmed with interest for its medical course, despite its high tuition fees, with prospective students submitting more than 500 applications for just 67 places.
Professor John Clapham, the school's chief operating officer, said: "We have been absolutely staggered by the huge response to the course. And we already getting double the number of applications that we did for this year for the 2016 course.
"Small group sessions and one of the smallest Medical School courses in the country means that Buckingham students will get all the help and expertise they need to become first class doctors."
The four-and-a-half year course, which begins from Monday 12 January, will be taught on-site for two years, whilst the second phase, lasting two-and-a-half years, will be based at Milton Keynes Hospital NHS Foundation Trust.
Unlike public institutions, the University of Buckingham's international student numbers are not capped; hence the degree has been designed to "appeal to a global market."
Although the school expected to be inundated with overseas applications, the current composition is more along the lines of 60% home and 40% overseas students.
But there are concerns the course will do little to improve the social exclusivity associated with studying medicine.
The Office for Fair Access says that only 4% of students starting a medicine or dentistry course are from disadvantaged backgrounds.
The full cost of a medical degree from the University of Buckingham may amount to more than £160,000 compared with under £50,000 for the cost of a medical degree from a state funded institution.
The University says the quality of teaching and governance will be delivered to standards expected from the General Medical Council, adding the admissions criteria for prospective students are on par with the UK's other leading medical schools.
Professor Martin Wetherill, Medical Director for the Milton Keynes Hospital, said: "We are looking forward to welcoming the first cohort of medical students to our hospital and we're proud to be the University's partners in such an exciting development.
"This is a fantastic opportunity for the trust. Bringing a medical school to Milton Keynes is just the start of our expansion plans that will ultimately enable us to become a world-class teaching hospital."