This year's BAFTA nominations were announced this morning and, as expected, screen favourites Benedict Cumberbatch and Eddie Redmayne will be up against each other in the category of Best Leading Actor, with their performances in 'The Imitation Game' and 'The Theory of Everything' respectively both getting nods.
In arguably the tightest category of this year's Awards, the pair will be up against Michael Keaton for his role in 'Birdman' and Jake Gyllenhaal for his emaciated role in 'Nightcrawler' and... props to BAFTA voters for including him... the freshly discovered comedic talent of Ralph Fiennes in 'The Grand Budapest Hotel'.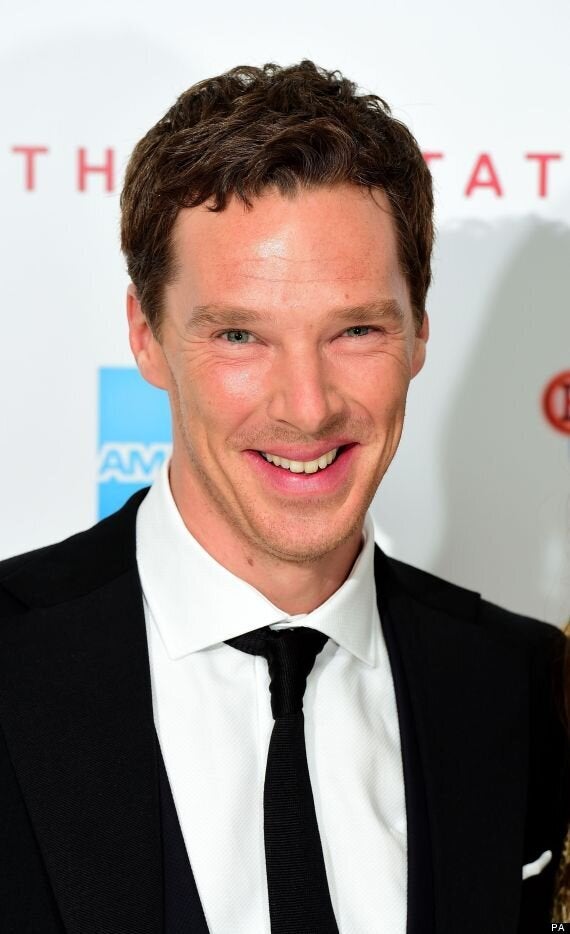 Getting married, set to be a daddy, and now this - it's been a heady few months for Benedict Cumberbatch
'The Imitation Game' and 'The Theory of Everything' have both been laden with nods. Keira Knightley has picked up a mention for Best Supporting Actress for the former, while the excellent Felicity Jones has earned a nomination in the Best Leading Actress category for her role as Stephen Hawking's wife in the latter. In addition, both directors have been shortlisted, and both are in the running for Best Film, and Best British Film.
While there hasn't been much talk of female leading roles this year, two British actresses have earned a nod - joining Felicity Jones is Rosamund Pike for her career-transforming turn in 'Gone Girl'.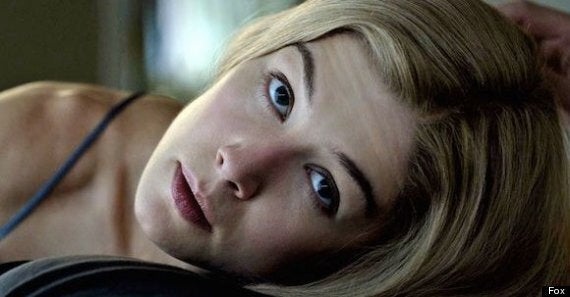 Rosamund Pike's extraordinary performance in 'Gone Girl' has earned her a BAFTA nod
And the many fans of the film 'Pride' - telling the story of a bunch of diehard gay activists who set out to support the miners during the strikes of 1983/4 - will be delighted that the film has been shortlisted for Best British Film, with a nod for Imelda Staunton in the Best Supporting Actress category.
Wes Anderson's 'The Grand Budapest Hotel' was the most hotly-tipped film this morning, with 11 nominations in all, followed by both 'Birdman' and 'The Theory of Everything' with ten, then 'The Imitation Game' with nine.
The full nomination list is below:
EXCLUSIVE: To celebrate this year's ceremony, BAFTA have released some of the most memorable moments in the history of its Awards. We have this delightful 1984 clip of a completely unprepared Julie Walters receiving her gong for Best Leading Actress - she beat Meryl Streep! - from a delightfully suave Christopher Reeve, something Julie didn't overlook...
Patricia Arquette (Boyhood)
Keira Knightley (The Imitation Game)
Rene Russo (Nightcrawler)
Steve Carell (Foxcatcher)
Mark Ruffalo (Foxcatcher)
BEST ORIGINAL SCREENPLAY:
Alejandro G. Iñárritu (Birdman)
Richard Linklater (Boyhood)
Wes Anderson (The Grand Budapest Hotel)
James Marsh (The Theory Of Everything)
Damien Chazelle (Whiplash)
Benedict Cumberbatch (The Imitation Game)
Ralph Fiennes (The Grand Budapest Hotel)
Jake Gyllenhaal (Nightcrawler)
Eddie Redmayne (The Theory of Everything)
Felicity Jones (The Theory of Everything)
Julianne Moore (Map to the Stars)
Rosamund Pike (Gone Girl)
The BAFTA Awards will be handed out this year on Sunday 8 February at London's Royal Opera House. Stephen Fry will be hosting.
Popular in the Community