Take a stroll down the high street or a flick through any magazine and you'll be bombarded with fashion ads featuring 20-something supermodels du jour.
But (finally) a handful of fashion brands have decided to break the mould and are championing a different kind of woman: the older woman. The considerably older woman.
Yesterday, Yves Saint Laurent announced Joni Mitchell as its latest model, and just last week author Joan Didion was revealed as the face of Céline.
Mitchell is 71, while Didion is 80. That's almost the same age as Cara Delevingne, Jourdan Dunn, Karlie Kloss and Kendall Jenner combined. #JustSaying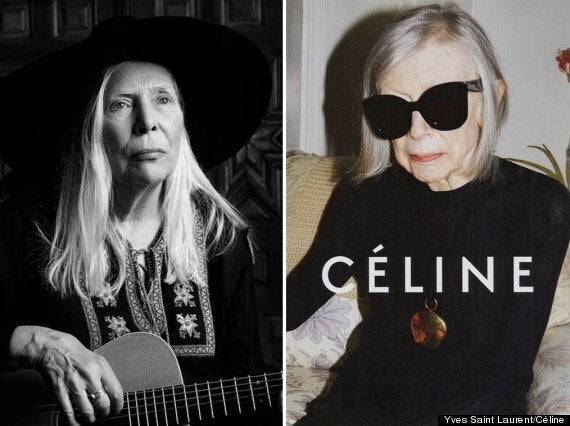 But these aren't the only fashionistas to fall head-over-high-heels for the older woman.
In October 2013, & Other Stories teamed up with the world's most fashionable nonagenarian, Iris Apfel, who, at 93, was a perfect person to help launch the brand in New York.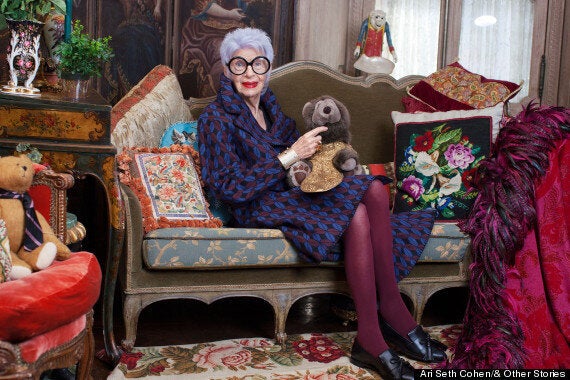 As everyone knows, fashion has long been dominated by younger women - with a sprinkling of appearances from older models. It seems that the older you get, the less fashionable you can be - blue rinse, pleated skirts and blouses being the go-to look for most entering old age.
Alex B, HuffPost UK blogger and older model, says: "I am delighted to see more older women in fashion. It is time to stop thinking of growing older as the end of all pleasurable things in life. Older women should be encouraged to dress well and should see older role models in the media."
"Older women account for a large portion of retail revenue," she told HuffPost UK Lifestyle. "Recent studies have supported a large, untapped demographic for brands to invite into stores in an intelligent way. Mature women don't want to be infantalised or hyper-sexualised and have said so."
She added: "At 55 I, like many other women interested in fashion, think about the bigger picture – I want quality messaging about personal, social and community identity."
She believes that her All Walks Beyond The Catwalk campaign, which she co-founded with Debra Bourne and model Erin O'Connor, has made an impact too.
"Since 2009, we have been working with designers and young creatives (many still in college) to highlight the lack of age diversity in fashion. And in the past five years have seen change in the industry," she said. "Now, we even have universities agreeing to incorporate the 'All Walks' principles into their courses, to educate future designers to create high fashion garments for all women - regardless of age or body type."
Well said. Let's hope that 2015 is the year fashion finally starts to welcome the older woman.