The body of a man found washed up on a beach has been identified as missing Freddie Reynolds who was swept out to sea as he tried to rescue his friend. The 24-year-old, who worked as a dispensary technician at a chemist, entered the water near the Palace Pier on Brighton beach during the early hours of the morning to help Dan Nicholls, 23, who was standing by the water's edge as part of a dare, Sussex Police said.
A member of the public found Mr Reynolds' body in the surf at Saltdean beach, four miles east of the pier, at 2.25pm and he has now been formally identified by his family, a police spokeswoman said. Detective Chief Inspector Carwyn Hughes said: "This is a tragic incident and we are supporting Freddie and Dan's families. Our search continues for Dan with further searches taking place tomorrow. Our sympathies go to the families who have asked that their privacy is respected at this sad time."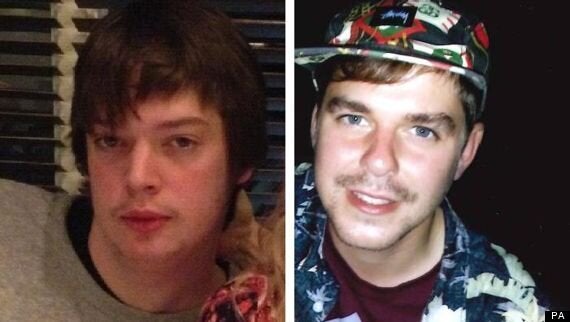 Photos issued by Sussex police of Dan Nicholls, 23, (left) and Freddie Reynolds, 24, who went missing at sea off Brighton beach during the early hours of the morning
Mr Hughes said initial investigations by officers found that Mr Nicholls had volunteered to stand by the sea as part of a dare following a night out in Brighton to celebrate one of his friends emigrating. He said: "Five of the friends went to the seafront and Dan took up the dare and was at the water's edge when we are told a wave hit him, knocking him off his feet and he was taken out to sea.
"On seeing this Freddie, with another friend, started to strip and Freddie dived in to rescue Dan but was also swept out. Their shocked friends tried to enter the water but were beaten back by the waves. Tragically, they saw Dan and Freddie together before they lost sight of them and called for the help of emergency services."
Mr Nicholls and Mr Reynolds, both from Brighton, were old school friends who used to share a flat together, their families said. A statement from Mr Reynolds' family said his loss would leave a "huge void in a lot of people's lives" and thanked everyone who had been involved in the search. It said: "Freddie was a very loyal and brilliant friend.
"He was always looking out for his friends and family and people loved to be around him. He was incredibly funny and loved a joke and a banter around the dinner table. He had a variety of interests and could often be found skateboarding at The Level or updating his online music under the name of FRNZ.
"He was a brilliant partner to girlfriend Stephanie and was always showering her in cuddles. Sister Rosie describes him as a wonderful brother who was always there for her. He has a half brother Matthew."
Mr Nicholls' family said he was "very bright" and "clearly well loved by many". They continued: "He was quick and witty with lots of friends to whom he was close and loyal. He loved music which he both made and produced. Dan had a passion for cookery and in July last year prepared a culinary feast as part of his graduation celebrations.
"Dan enjoyed skateboarding at The Level in Brighton with friends and was also a Brighton and Hove Albion season ticket holder with his mother. Dan was a sensitive individual who had a real enthusiasm for life. He was a gentleman who always showed concern for others and was a great 'hugger'." Mr Nicholls leaves his mother Wendy and sister Martha.
Extensive searches by coastal rescue services, the National Police Air Service (NPAS) helicopter and Brighton and Hove seafront officers, who searched the shore on their quad bikes, took place throughout the night in treacherous conditions. It turned into a recovery mission this morning, with "no chance of finding them alive", the Maritime and Coastguard Agency said.
Sussex Police specialist search officers co-ordinated a search of the shoreline from first light with the support of the Coastguard, while 17 members of the Sussex Search and Rescue Team scoured the shoreline repeatedly from the West Pier to Saltdean Lido.
NPAS also made a sweep of the shore from Rottingdean and out to sea at midday. Further searches by the Sussex Search and Rescue Team will take place tomorrow in the hope of finding Mr Nicholls' body, police said. Mr Hughes said: "The friends had discussed the dare before seeing the ferocity of the waves. The sea was gale force nine and very dangerous.
"The dare was to stand near the sea but this was still too close as is evident in what happened. What was a bit of fun had tragic consequences in this case. Our thoughts go out to Dan and Freddie's families and friends at this sad time.
"We will continue to do all we can to recover the second body. I would emphasise that people should keep away from the sea when it is so dangerous."
Emma James, 24, from Brighton, who watched the search unfold, said lifeboats taking part in the search looked like "they were going to tip over they were being tossed around so much". Emergency services were also called after an 18-year-old man was seen entering the sea in Brighton shortly before 9am.
The man, who had taken his top and shoes off before running into the water just to the east of the Palace Pier, was helped from the sea by one of three friends who was with him. He was checked over on the beach by police and medical staff and taken to the Royal Sussex County Hospital by ambulance.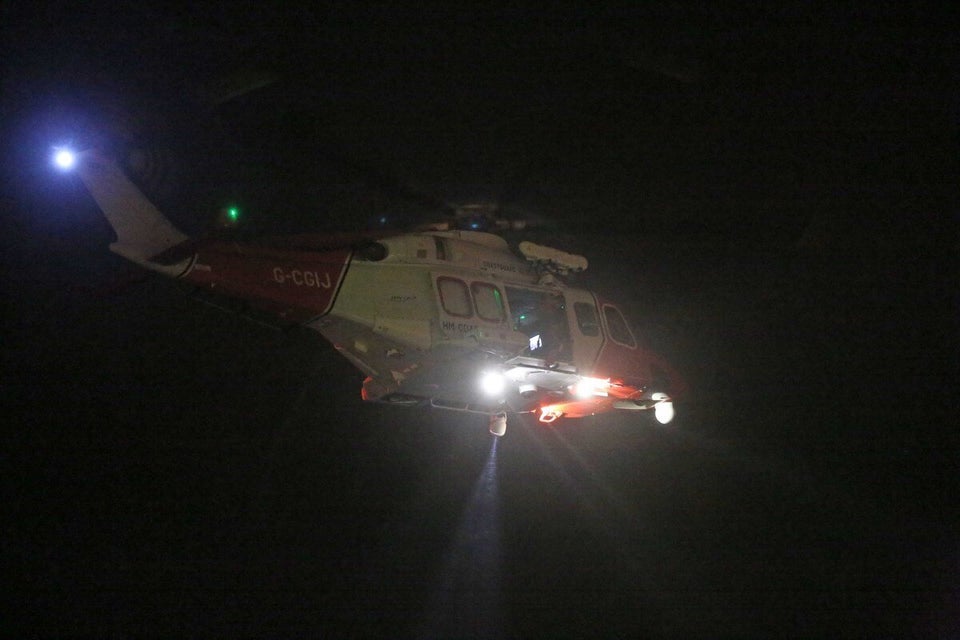 Hunt For Men Missing In Brighton Sea